In a special video published on the YouTube channel for the project by Love life!, an example of the new video game Playstation 4 titled the franchise Love life! School Idol Festival ~ after school ACTIVITY ~. In the same video, it was announced that the game would be released for free as downloadable content on the aforementioned console on March 24, 2021.
This version, like previous games in the franchise, will have a rhythmic game format with 3D animation.
As a base, 8 songs and a costume package will be included. Of course, this won't be the only content in the game as there are 117 other songs and more than 60 costumes available for purchase. However, this content is only available when purchased from the in-game store.
One of the novelties presented by this title is the display mode for concerts. Now you can focus on each member of the group in each song with a personalized camera to keep an eye on them throughout the concert.
It was also announced that a medley of up to 20 songs could be created to play all in a single game.
The original game was announced in November 2015 and subsequently released in Japanese arcade centers on December 6, 2016. The group Aqours was announced to be included in the release on October 20, 2017, and has been included in the update Love life! School Idol Festival: After school activity next level on December 6, 2018.
About Love Live!
It is a multimedia project for the magazine Dengeki Gs magazine from ASCII Media Works, the music label Lantis and the animation studio sunrise. The project focuses on a group of nine students who choose to become an idol group in order to save their school from closing. The project was announced in the August 2010 issue of the magazine. CDs, anime series, music videos, mangas and video games have been produced since then.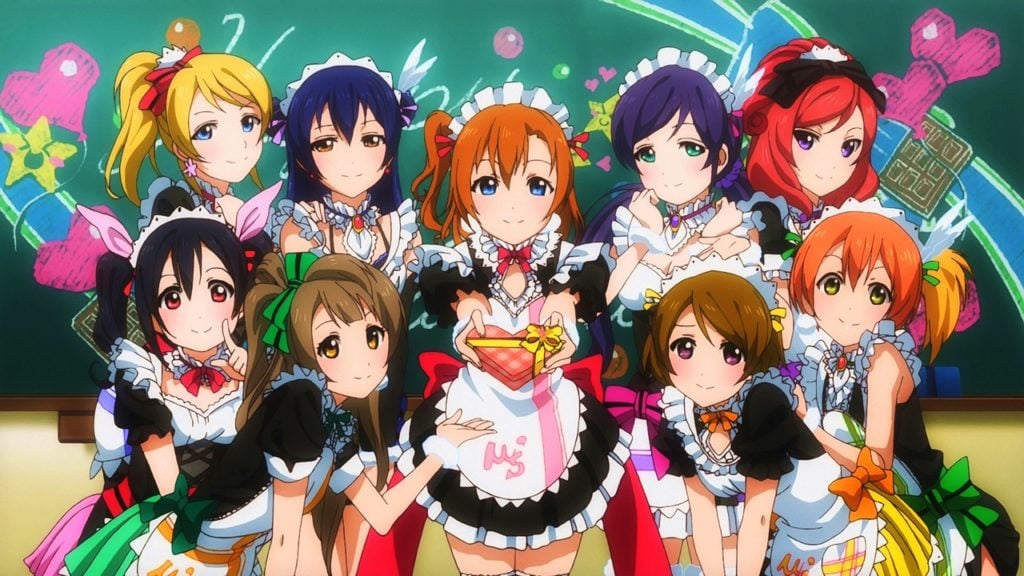 The first generation of Love Live! consisted of a group of nine called μs (pronounced muse), formed by the following voice actors:
Emi Nitta as Honoka Kousaka.
Aya Uchida as Kotori Minami.
Suzuko Mimori like Umi Sonoda.
Yuriko Kubo as Hanayo Koizumi.
Riho Iida as Rin Hoshizora.
stack as Maki Nishikino.
Sora Tokui as Nico Yazawa.
Aina Kusuda as Nozomi Tojo.
Yoshino Nanjou like Eli Ayase.
The project has been widely touted for its thirteen episode anime adaptation produced by Sunrise Studios under the direction of Takahiko Kyougoku and scripts from Jukki Hanada, published January 2013; and followed by another thirteen episode season that was released in April 2014.
Source: Official Twitter account
© 2013 PROJECT Lovelive! © 2017 PROJECT Lovelive! Sunshine !! © SQUARE ENIX CO. , GMBH. © KLabGames © Bushiroad
.