On the official website for the anime adaptation of the spin-off manga from Kazuma Kamachi and illustrated by Motoi Fuyukawa, Toaru Kagaku not a railgunthe cover of the anime's eighth Blu-ray / DVD compilation was revealed Toaru Kagaku no Railgun T..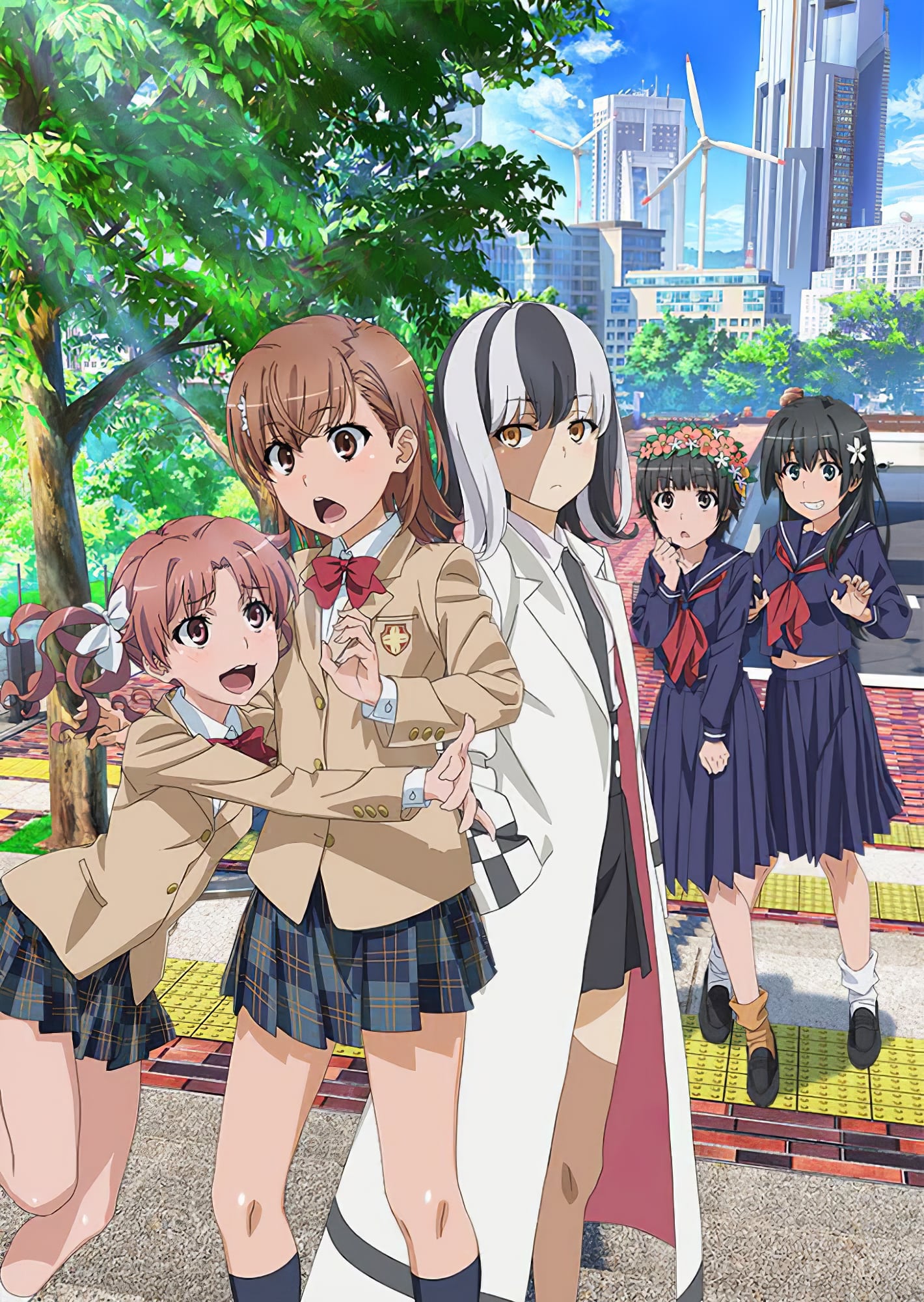 The volume will go on sale in Japan on December 25th and will contain episodes 22-25. On the other hand, the series premiered on January 10th and is confirmed to have a total of 25 episodes. Kamachi and Fuyukawa began publishing the manga through the magazine in February 2007 Dengeki Daioh from the publisher Kadokawa. The publisher published the fifteenth compiled volume in October 2019.
The piece inspired a 24-episode anime adaptation produced by the studios. JC staff, Headed by Tatsuyuki Nagai and scripts written by Seishi Minakami, released October 2009. A second season of 24 episodes, starring the same production team, premiered in April 2013.
Cast
Rina Satou as Mikoto Misaka.
Satomi Arai as Kuroko Shirai.
Kanae itou as Ruiko Saten.
Azumi Asakura as Misaki Shokuhou.
Aki Toyosaki as Kazari Uiharu.
Nobuhiko Okamoto as an accelerator.
Atsushi Abe like Touma Kamijou.
Nozomi Sasaki like MISAKA 10032.
Kengo Kawanishi as Gunha Sogiita.
Maaya uchida as Frenda Seivelun.
Production team
Tatsuyuki Nagai as a director in the studios JC staff.
Shogo Yasukawa as responsible for the composition of the series.
Yuichi Tanaka as a character designer.
Maiko Iuchi as the composer of the soundtrack.
The band fripSide the second opening theme entitled "Dual Existence".
The band Sajou no Hana enumerates the second final theme entitled "Seiran no Ato de".
Synopsis of Toaru Kagaku no Railgun T.
In the futuristic academy city, where 80% of the population are students, many of whom are Espers with unique psychic powers, Mikoto Misaka is the third strongest of only seven Espers who have reached rank 5. The series focuses on the adventures of Mikoto and her friends; Kuroko Shirai, Kazari Uiharu, and Ruiko Saten before and during the events of To Aru Majutsu no Index.
Source: official page
© 2018 PROJECT-RAILGUN T.
.