On the official website for the anime adaptation of the manga written by Riichiro Inagaki and illustrated by boichi, DR STONEa new promotional video has been released for the project's new special, which will be titled dr STONE Special Episode – RYUSUI. This preview announces that the episode will last one hour and will air on TV channels in Japan on July 10th.
It should be remembered that the third season of the anime is still in production, with a view to premiering in 2023. This episode will serve as a tie between the second and third seasons of the series.
A new promotional image for the project was also shared.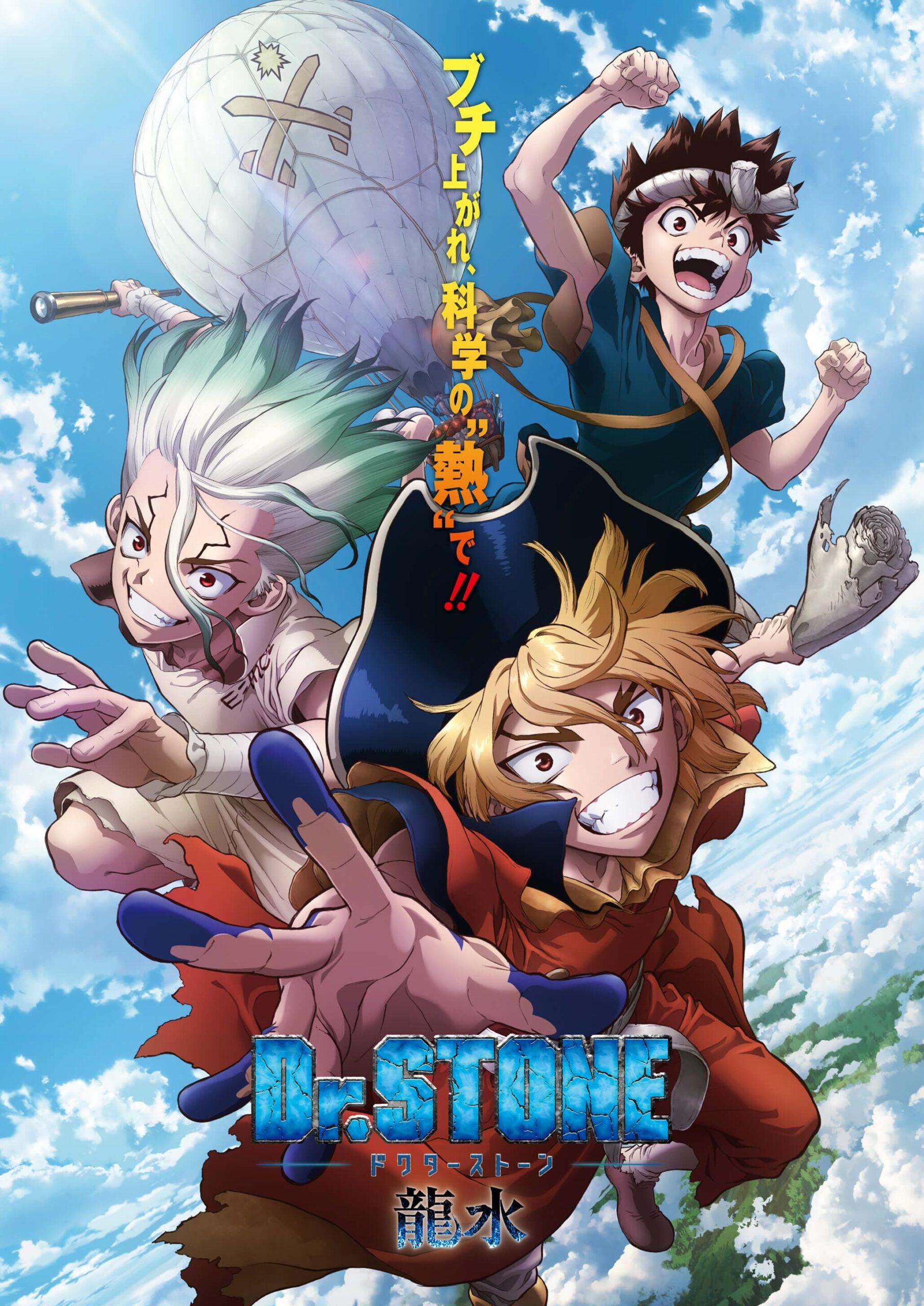 Inagaki and Boichi started publishing the manga in the magazine. Weekly shōnen jump from the publisher shueisha in March 2017. The publisher released the twenty-first omnibus volume on June 4, followed by the twenty-second on August 4 in Japan. The play inspired a twenty-four episode anime adaptation produced by Studios. TMSentertainmentLed by Shinya Iino and screenplays written by Yuichiro Kidopremiered in July 2019. An eleven-episode second season premiered in January 2021.
The video game for smartphones dr STONE Battle Craft is in the catalogue QooApp in this link.
Summary for Dr. Stone
After five years of unspoken feelings, high school student Taiju Ooki is finally ready to declare his love for Yuzuriha Ogawa. However, just as Taiju begins his confession, a harsh green light hits the earth and petrifies humanity across the world, turning every human being into stone. A few millennia later, Taiju wakes up to find that the modern world does not exist at all, as nature flourished during the years when humanity stood still.
In the midst of a stone world of statues, Taiju meets another living human: his science-loving friend Senkuu, who has been active for several months. Taiju learns that Senkuu has devised a grand plan: to use science to start the full revival of civilization. Taiju's strength and Senkuu's wits combine in a formidable partnership, and they soon discover a method to revive the petrified. However, Senkuu's master plan is threatened when his ideologies are challenged by those who are awakening. Meanwhile, the reason for the petrification of mankind is unknown.
Font: Weird Natalie
© Boichi (著), 稲垣理一郎 (原著) / SHUEISHA 集英社