If you're a fan of the Tensei Shitara Slime Datta Ken anime series, you'll be happy to hear that a special called Tensei Shitara Slime Datta Ken: Coleus no Yume is set to premiere in Japan in the Fall of 2023. This three-episode special takes place between the first and second seasons of the anime and focuses on Rimuru Tempest as he battles against the conspiracies of the Kingdom of Coleus.
In addition, special illustrations will be given as benefits for purchasing the Blu-ray version of the franchise's movie. The third season of the main series is set to premiere in the Spring of 2024 (April-June).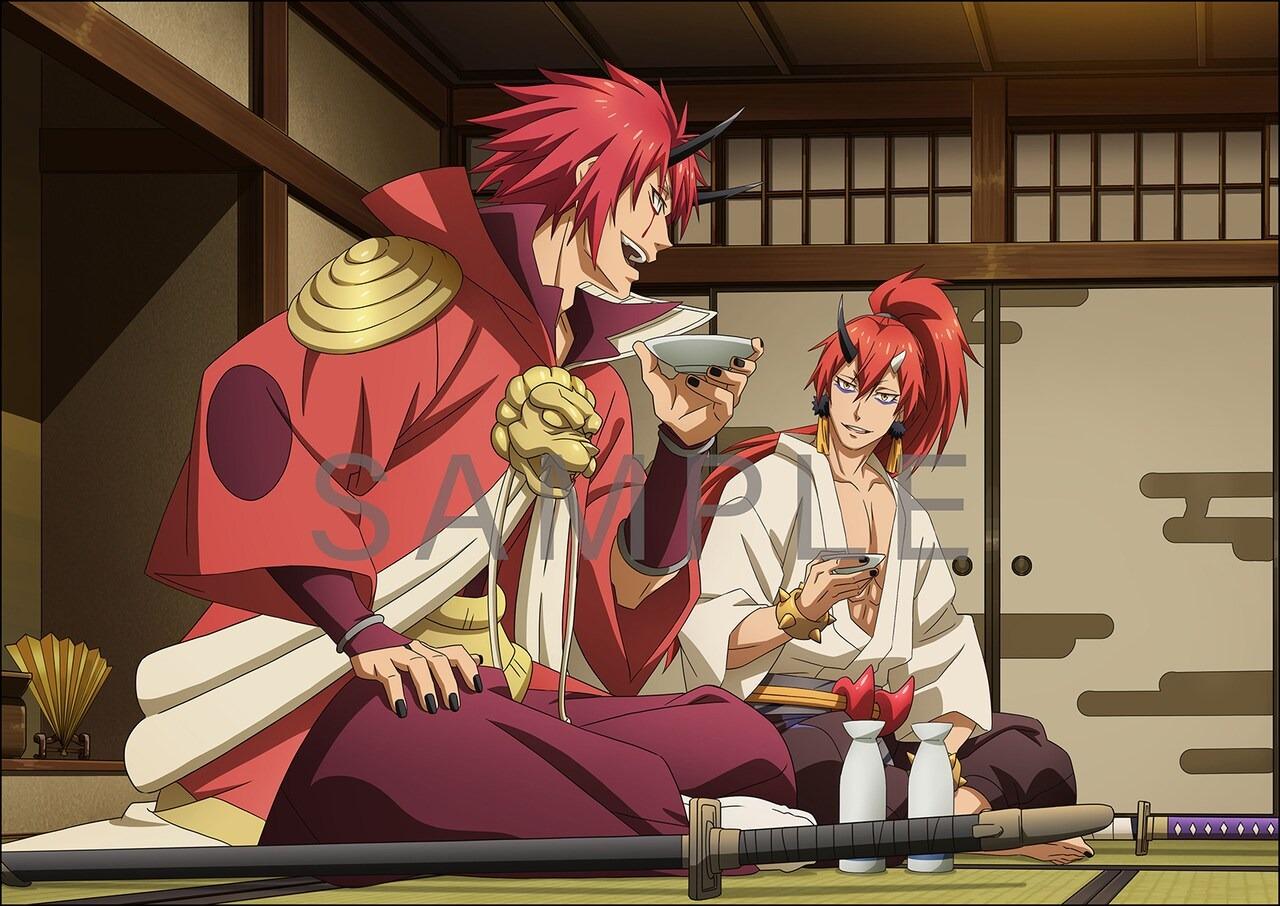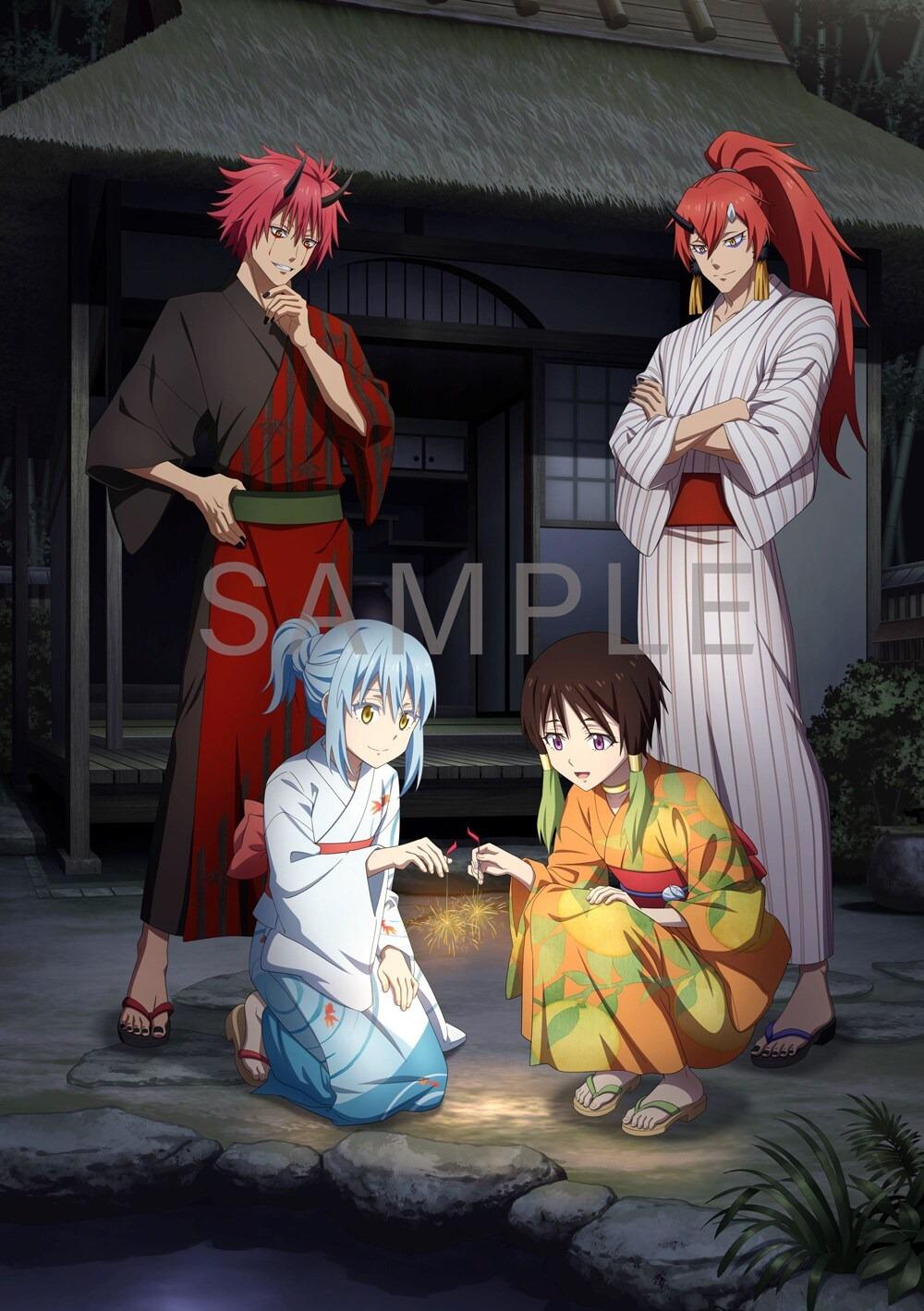 Tensei Shitara Slime Datta Ken is a series of light novels written by Fuse and illustrated by Mitz Vah, with a manga adaptation by Taiki Kawakami. The anime is directed by Atsushi Nakayama at the 8-Bit studios, with Toshizou Nemoto in charge of the scripts and Ryouma Ebata responsible for the character designs and animation direction. Hitoshi Fujima is in charge of the composition of the soundtrack.
Production team
Atsushi nakayama (Tonari no Kaibutsu-kun, Kono Subarashii Sekai ni Shukufuku wo! Kurenai Densetsu) is in charge of directing the anime at the studios 8-bit.
Toshizu Nemoto (Steins;Gate, Durarara!!, Log Horizon) is in charge of writing and supervising the scripts.
Ryouma Ebata (Ao no Exorcist, Mahou Shoujo Madoka☆Magica, Gleipnir) is in charge of character design and animation direction.
Hitoshi Fujima (Grisaia no Rakuen, Grisaia no Meikyuu, Hoshizora and Kakaru Hashi) is in charge of composing the soundtrack.
Tensei Shitara Slime Datta Ken Synopsis
Satoru Mikami, 37, is a typical company worker who is perfectly content with his monotonous lifestyle in Tokyo, apart from not having gotten a girlfriend once in his life. In the middle of a chance meeting with his colleague, he falls victim to a random mugger on the street and is stabbed. However, as he succumbs to his injuries, a peculiar voice echoes in his mind and recites a bunch of orders that the dying man can't make sense of. When Satoru regains consciousness, he discovers that he has been reincarnated as a slime in an unknown realm. In doing so, he gains new abilities, most notably the power to devour anything and mimic his appearance and abilities.
Next, he stumbles across the catastrophic-level sealed monster "Storm Dragon" Veldora, who has been sealed for the past 300 years for razing a city. Understanding his situation, Satoru befriends him and promises to help him destroy the seal. In return, Veldora grants him the name Rimuru Tempest to grant him divine protection. Now freed from the mundanities of his past life, Rimuru embarks on a new journey with a clear goal in mind. As he grows accustomed to his new physique, his sticky antics spread throughout the world, gradually altering his destiny.
The story follows Satoru Mikami, a company worker who, after being stabbed in the street, is reincarnated as a slime in an unknown kingdom and acquires new abilities, including the power to devour anything and imitate its appearance and abilities. With his new form, Rimuru Tempest, as he now calls himself, befriends the sealed monster Veldora and begins a new adventure.
If you're excited about the upcoming special and third season, be sure to keep an eye out for more updates and news in the coming months!
Source: comic natalie
© 伏瀬 (著), みっつばー (イラスト) / マイクロマガジン社