On the official site for the anime adaptation of the manga, written and illustrated by Shinichi-Fukuda, Sono Bisque Doll wa Koi wo Suru (My darling in disguise) the first promotional image of the project was published. The press release confirmed the production team and studios Kleewerk You will be responsible for the animation, but they haven't announced a release date yet.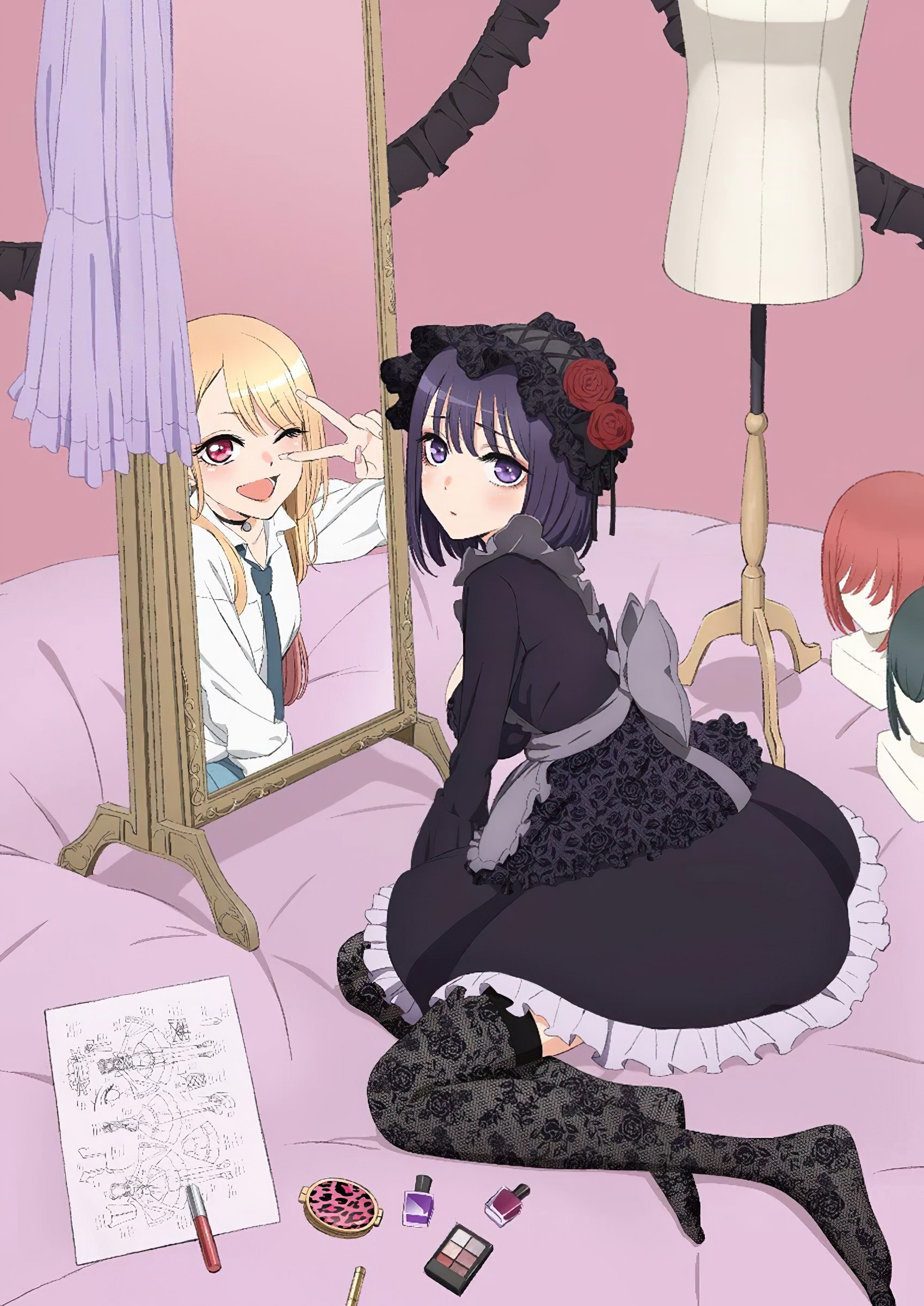 Fukuda publishes the manga in the magazine Young gangan from the publisher Square enix since January 2018. The publisher published the seventh compilation volume in April 2021, the eighth will appear on October 25th in Japan. The work is said to have exceeded 1.8 million cumulative editions in October 2020.
Production team
Keisuke Shinohara (A3! Spring & Summer season, Black Fox, Little Witch Academia) is responsible for directing the anime in the studios Kleewerk.
Yoriko Tomita (Beelzebub-jou no Okinimesu Mama, Build Divide: Code Black, Osananajimi ga Zettai ni Makenai Love Comedy) is responsible for writing and maintaining the scripts.
Kazumasa ishida (Kiznaiver, Saekano: How to Raise a Boring Girlfriend) is responsible for character design.
Takeshi nakatsuka (Augmented Reality Girls Trinary, Brothers Conflict, Magical Girl Ore) is responsible for composing the soundtrack.
Summary of Sono Bisque Doll wa Koi wo Suru
Traumatized by a childhood incident with a friend who rejected his love for traditional dolls, hopeful doll maker Wakana Gojou spends his days alone and finds solace in his high school's club lounge. For Wakana, people like the beautiful Marin Kitagawa, a modern girl who is practically always surrounded by friends, are like an alien from another world. But when the happy and never shy Marin Wakana sees sewing one day after school, she bursts in with the aim of getting the club excited about her secret hobby: Cosplay! Can Wakana's wounded heart cope with this sexy alien's invasion?
Source: Comic Natalie
(c) 福田 晋 一 / SQUARE ENIX ・ 「着 せ 恋」 製作 委員会