This review on Kanojo Okarishimasu Chapters eight, nine, and ten contain spoilers. If you don't want to have a bad time, you better watch these episodes and enjoy this review.
Kanojo Okarishimasu
Chapter eight: Christmas and girlfriend
Christmas can be a motivating holiday when everything flows in harmony. For Kazuya, however, life is just a sea of ​​lies. The relationship with Ruka is worse than we can imagine. As if that wasn't enough, are you spending this party alone and with the ghost of Chizuru walking the streets with ... a friend? A real ... no, just a schoolmate; Apparently, Kazuya Chizuru is no more conscious than he thinks. Neither of these things stopped their attraction from growing; In fact, Chizuru is beginning to see her attraction to him.
Chapter ninth: lies and girlfriend
Keeping a lie is not an easy thing, especially when you include your family, the girlfriend you hired to forget about your ex, and worse, your real girlfriend who only thinks about you. Ruka's plans to expose Chizuru in front of Kazuya's grandmother are unsuccessful, and as the rental bride explains well, her mother-in-law's feelings go beyond lies. Ruka can't be so selfish that she breaks the hearts of Kazuya's family. However, her idea of ​​getting love from her ideal boy did not fall and will take him to the extreme. What can we expect after a hotel visit ...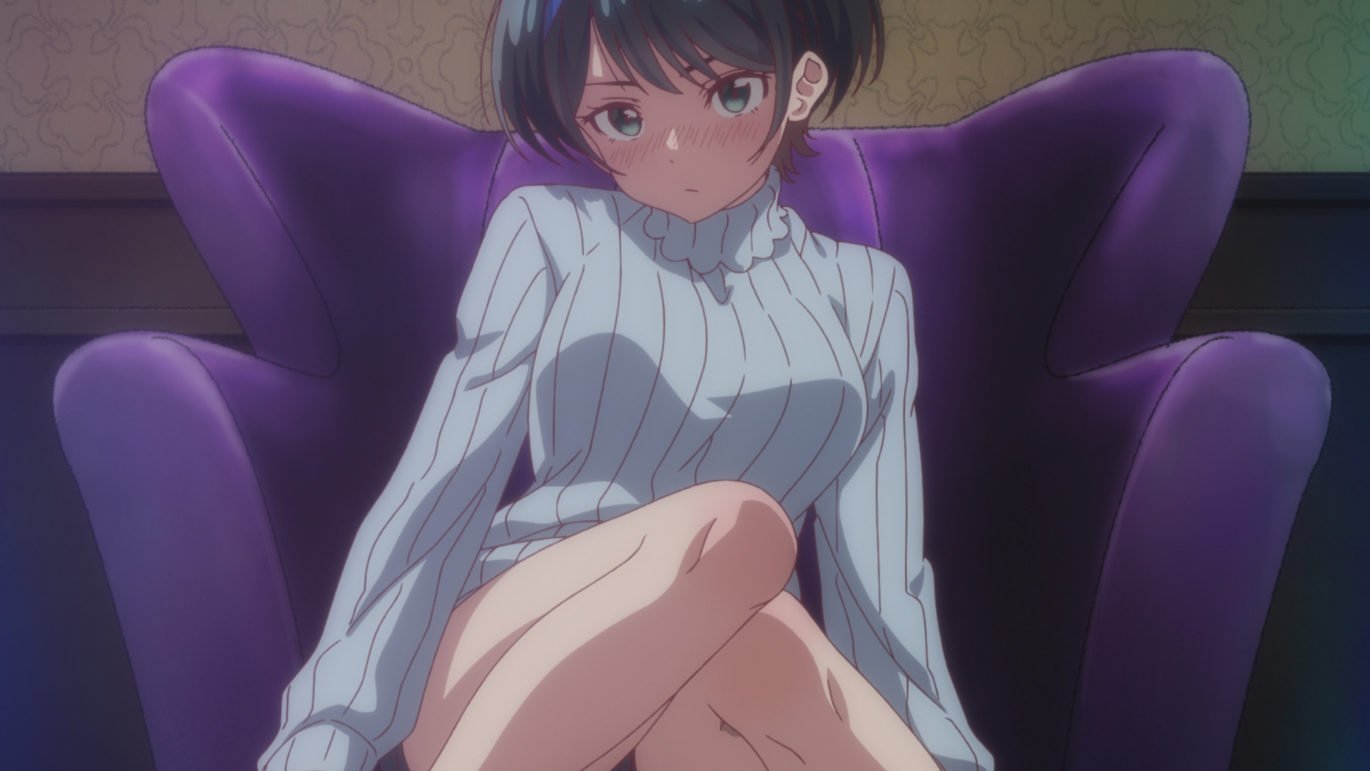 Chapter 10: My Friend's Girlfriend
As if it wasn't enough to fulfill Ruka's contract, Kazuya needs to see her at work. Not only did she visit Kazuya, her friends came and brought bad news; his friend Kuri is depressed about his false breakup. Kazuya's guilt is obvious, so it wouldn't hurt to reveal the secret. A date between Kuri and Chizuru is a good step in revealing Kazuya's true pathetic self, strengthening his friendship with Kuri, and getting closer to his true love as well. Visiting the amusement park was fun and also enlightening, in short, Chizuru is a dream as a rental friend and as an acquaintance.
There is nothing new to say
So far the only thing that can fascinate us Kanojo Okarishimasu It is the appearance of a new female figure. As the title says in these chapters, the development was not unpredictable, there is nothing new to be said. The story is completely boring. The axis of the argument in the plot is to keep the bond that binds the protagonists afloat, to make it clear that something exists between them. None of them have a fully developed personality. These chapters show some light love and innuendo that can entertain or bore us.
Chizuru shows maturity and control, both of which are very valuable in everyday life. However, the control it tries to give itself gives us a fairly square and predictable character. If we don't know that much about her, we can't associate her with Kazuya, that is, it's just an accident falling in love with a rather pathetic young man. The link does not contain any content, at least it is not yet fully developed. On the other hand, Kazuya has made no progress either; We keep seeing the same anxious young man unable to get something for himself, and worse, unable to face his fears.
It is quite right that at a time when life in them is our daily bread, it is difficult to escape appearance. Actually, I would say that humanity has always wandered in its appearances throughout history. Maintaining a relationship just to feel safe is neither a sufficient excuse nor a rich line of action. As a starting point, it was nice to use this as a base, unfortunately the base became the only reason for this anime; The pretext became the text. The importance of creating context for the characters in this type of comedy is that comedy is no longer just a boring laugh, but also creates a bond with the viewer. It is not essential to have complex characters, but rather storylines.
On the last line
I will wait for the final chapter to fully express my opinion on this anime. In all honesty, I was expecting better content for the story. In previous reviews, I've found the need to go further and wait for the story to take shape. it never came. I also stressed that the purpose of comedy was to make the most absurd behaviors of men laugh. In this way, the possible reflection with the characters could give us an impulse to put these ways of being aside. A badly successful comedy only shows the ridiculous and turns it into a funny moment that doesn't connect with the viewer. That's a bad joke.
Kanojo Okarishimasu It wasn't a new story, countless animes have already appeared with the same point. His success was only possible if he told us something new, or at least gave us a full opportunity to understand the love relationships in the lives of disadvantaged young people. While I've never been a supporter of public opinion, I admit that I agree with the majority who think this anime is boring. It's not because it's a comedy and not a drama, but because it's a badly done comedy.
Final conclusions from Kanojo Okarishimasu
This review covers up to chapter 10 and I think it would be advisable to outline our final conclusions on this anime. It's still a fun anime; There's no problem for a lazy afternoon, although chances are you really love it. Many believe that comedy anime has nothing to offer. I think it's because of this type of anime that doesn't exploit all of the resources that the story can offer on which to base their arguments. It is a mistake to qualify by gender.
The content determines whether something is good or bad. This anime is mediocre, it's neither on one side nor the other; That's worse. It could pretty well be that the first 4 chapters seemed to introduce us to a romantic story where, in addition to having fun, we would find something of ourselves that is reflected in these clumsy lover behaviors. The following chapters remained in a long introduction. I wouldn't recommend this anime if you don't want someone to stop thinking.
.