Written on the official site for the anime adaptation of the light novels by Haruki Kuou and illustrated by conomi, liar liarthe first promotional video of the project was released. The video confirms the voice cast, production team and confirms that the premiere is scheduled for 2023 in Japan.
Kuou and Konomi began releasing the light novels through the publishing label in April 2019. MF Bunko J from the publisher media factory. The work inspired a manga adaptation by Funa Yukinawhich is published in the magazine Monthly Comics Alive from the publisher Kadokawa since August 2019.
voice output
Genta Nakamura Like Hiroto Shinohara.
Yukina Shuto like Shirayuki Himeji.
Wakana Kuramochi like Sarasa Saionji.
production team
satoru oh no (love letter) J Naoki Matsuura (doll front) are responsible for directing the anime in the studios geek toy.
Momoka Toyoda (Watashi no Shiawase na Kekkon, House of Shadows Season 2) is responsible for writing and supervising the screenplays.
Yumi Nakamura (Wotaku ni Koi wa Muzukashii, Love Letter) is responsible for character design and animation direction.
Kuniyuki Takahashi (MONACA) Y Keiichi Hirokawa (MONACA) They are responsible for composing the soundtrack.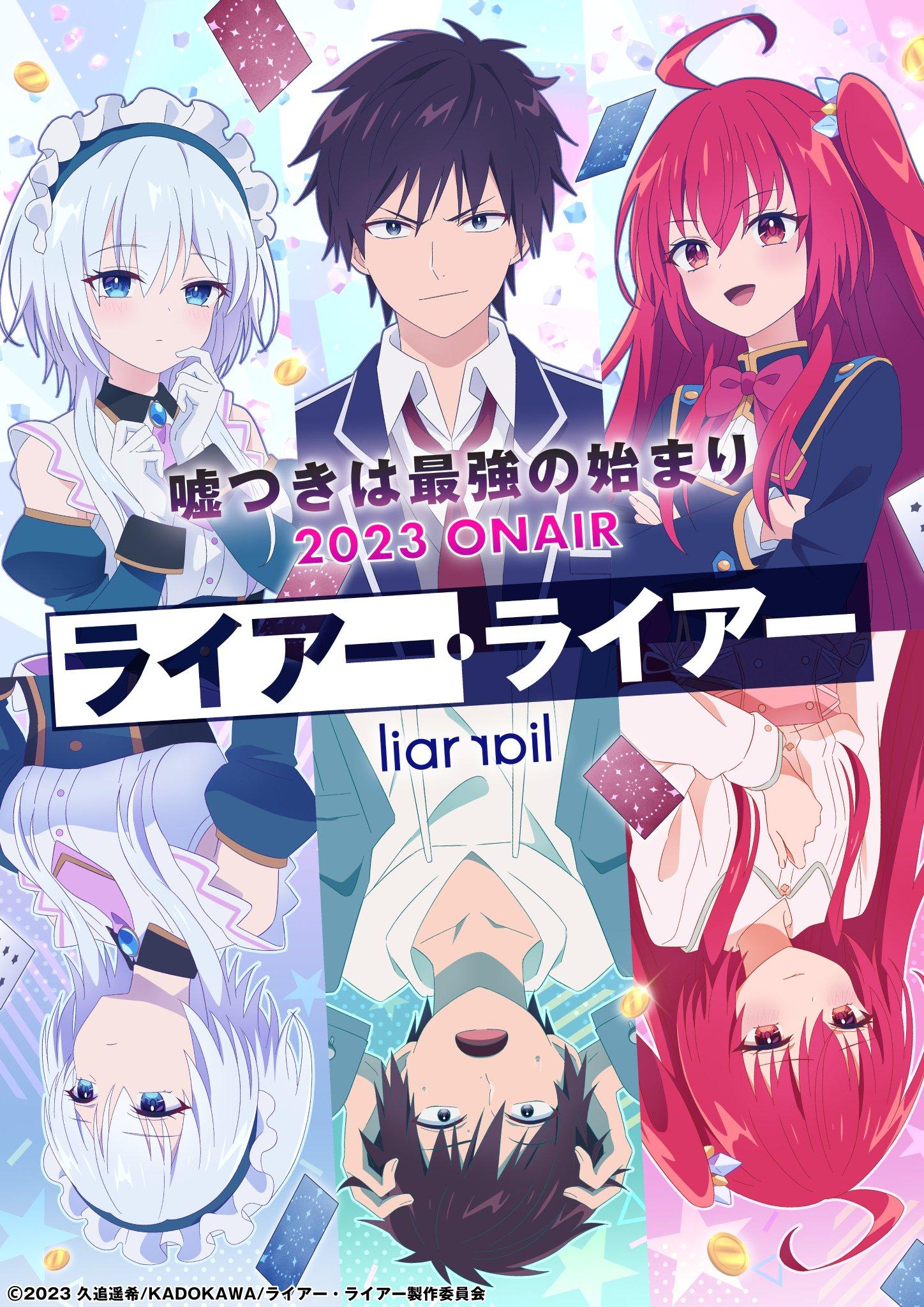 Synopsis for Liar Liar
An Academy x Mind Games x Romantic Comedy story set on Academy Island, where students compete for their place on the leaderboards. Hiroto Shinohara got the highest score on the entrance exam for this school, the toughest in the country. On his first day of school, he defeats the previous Queen Sarasa Saionji and becomes the fastest student to join the school's elite known as the "Seven Stars".
Except that it didn't actually do anything. All is a lie. In order to maintain his highest position, he must now use lies and deception to fight these school mind games. He does whatever it takes with the help of the cute and cunning maid Shirayuki Himeji and even Saionji himself.
Font: official page
©2023 久追遥希/KADOKAWA/ライアー・ライアー製作委員会