A press release informed about the production of an anime adaptation of the light novels written by okmaru and illustrated by mizore saba, Yumemiru Danshi wa Genjitsushugisha (The dreaming is a realist). The statement reports that the project is an anime series for television It will be released in Japan in 2023..
okmaru began publishing the novels through the independent service Shosetsuka ni Narou in December 2018, where it is still in print. Then the publisher Hobbies Japan began its publication on paper with illustrations by mizore saba, with seven volumes published so far. A manga adaptation of Popuri Yoshikita will be published in the service Shōnen Ace Plus since March 2023.
voice output
Naoya Miyase like Wataru Sajo.
Akiho Suzumoto as Aika Natsukawa.
Yumiri Hanamori like Kei Ashida.
Mikako Komatsu like Kaede Sajo.
Kaori Ishihara as Rin Shinomiya.
production team
kazuomi koga (Rent-A-Girlfriend, Kubo won't let me be invisible) is responsible for directing the anime Studio Gokumi Y AXsiZ.
Michiko Yokote (Shirobako, Prison School, Cowboy Bebop, Rurouni Kenshin) is responsible for writing and supervising the screenplays.
Masaru Koseki (World's End Harem, Demon King Daimao) is responsible for character design and animation direction.
Hajime Takakuwa (Rent-A-Girlfriend, Spice and Wolf) composes the soundtrack.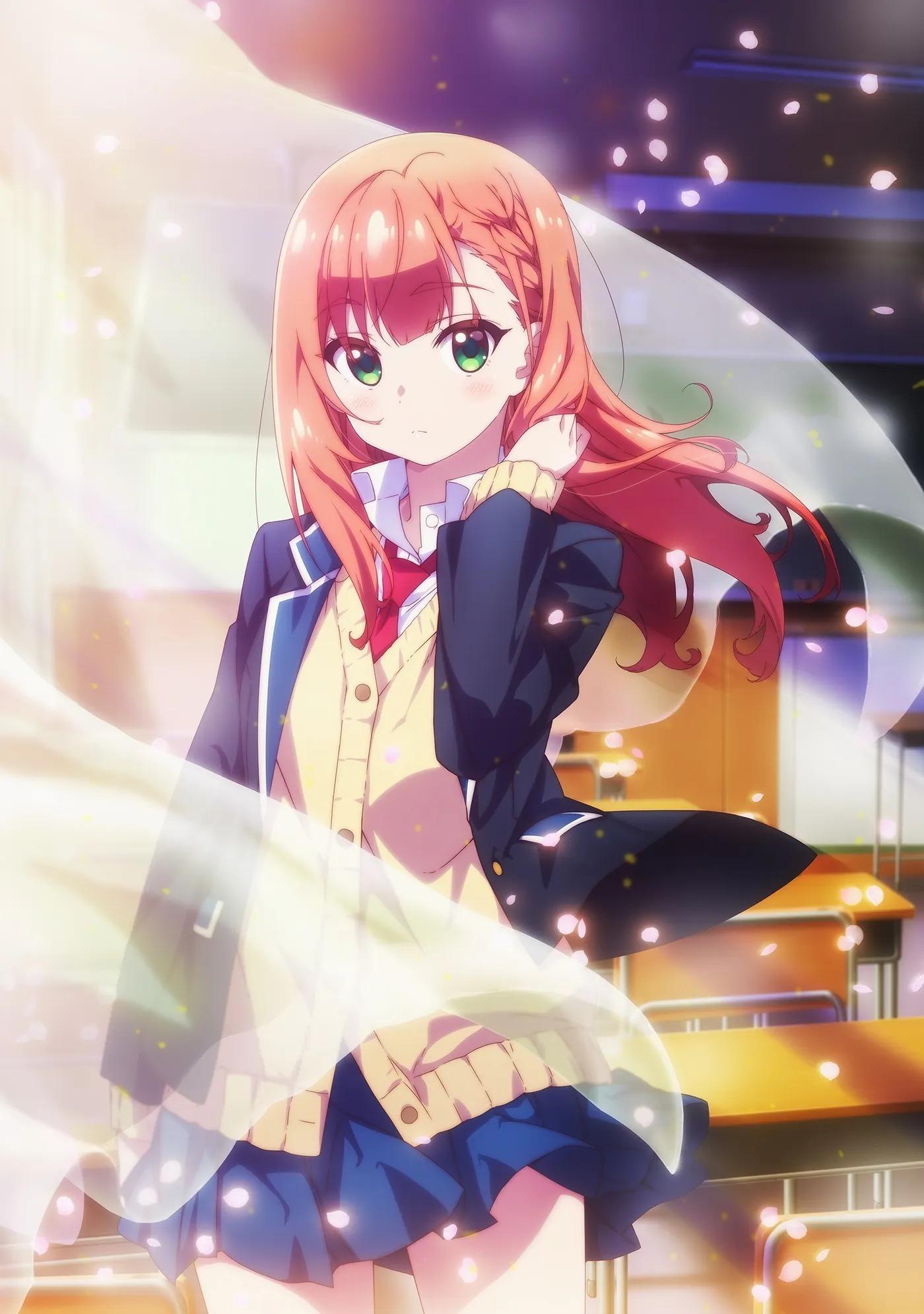 Summary of Yumemiru Danshi wa Genjitsushugisha
Deeply in love with his beautiful classmate, Aika Natsukawa, Wataru Sajou approaches her relentlessly while dreaming of their love for one another. However, one day she woke up and thought, "I'm not really fit to be with someone as good as her, huh..." Realizing this, Wataru began to keep a reasonable distance from her, much to Aika's surprise to keep. "Could it be that he hates me now...?"
Did he stray from his intentions because he got impatient after coming to wrong conclusions?! This is the beginning of a romantic comedy about two people who don't express their feelings and both believe their love is unrequited.
Font: Weird Natalie
(c)