Written on the official site for the anime adaptation of the light novels by ichi kosuzuki and illustrated by sis Y Yuzuki Kihiro, Saikyou Onmyouji no Isekai Tenseiki: Geboku no Youkaidomo ni Kurabete Monster ga Yowaisugirunda ga (The Reincarnation of the Strongest Onmyouji: These monsters are too weak compared to my youkai) a new promotional image for the project was released. The press release confirmed that the premiere is scheduled for January 2023 in Japan.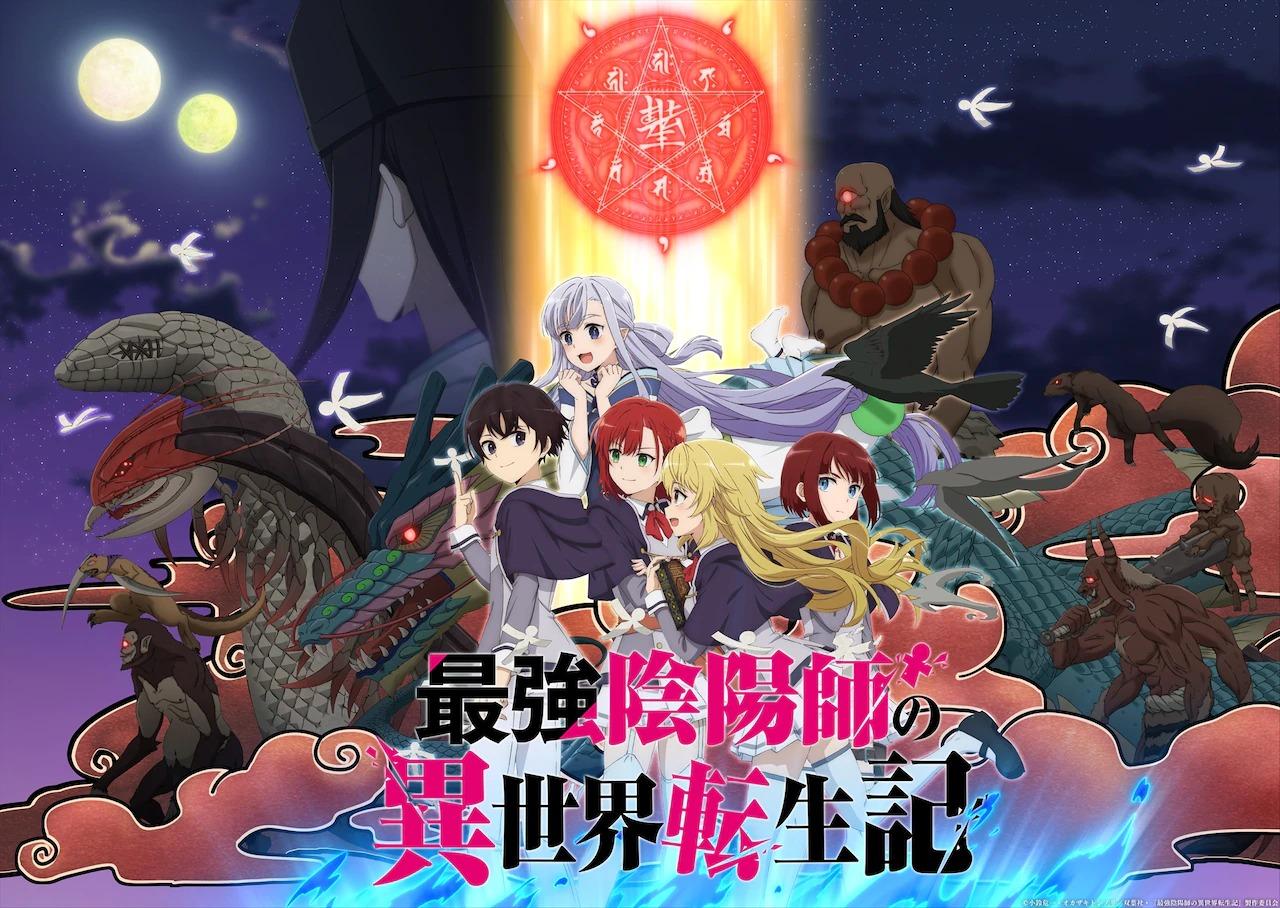 ichi kosuzuki The publication of the light novels began via the imprint M novels from Futabasha in July 2019 with illustrations by sis Y Yuzuki Kihiro. In addition, a manga adaptation from the hand of Toshinori Okazaki will be published via the magazine Gaugau monster from the publisher Futabasha since May 2020.
voice output
Yuuichirou Umehara like Haruyoshi Kuga.
No Hieda like Amu.
Azumi Waki like Efa.
Yumiri Hanamori as Seika Lamprouge.
production team
Ryosuke Shibuya (Waratte's Runway, Boku no Kanojo ga Majime Sugiru Shoujo Bitch na Ken) sets up the anime studio whitewhile Nobuyoshi Nagayama is responsible for the overall management.
Touko Machida (Rokudenashi Majutsu Koushi on Akashic Records, Hataraku Maou-sama!, Karakai Jouzu no Takagi-san) is responsible for writing and supervising the screenplays.
Masayoshi Kikuchi (Princess Connect! Re: Dive, Yesterday wo Utatte) J Sayaka Ueno (Date A Bullet: Nightmare or Queen, Princess Connect! Re: Diving) are responsible for character design and animation direction.
Alisa Okehazama (Yuusha Party with Tsuihou Sareta Beast Tamer, Saikyoushu no Nekomimi Shoujo to Deau, Jujutsu Kaisen) is responsible for composing the soundtrack.
Summary for Saikyou Onmyouji no Isekai Tenseiki: Geboku no Youkaidomo ni Kurabete Monster ga Yowaisugirunda ga
Haruyoshi, the strongest onmyouji (onmyouji were specialists in magic and divination, their responsibilities at court ranged from duties like keeping the calendar to mystical duties like divination and protecting the capital from evil spirits), was on the brink of death after the betrayal of his companions. Hoping to be happy in the next life, he tried the secret technique of reincarnation and was sent to another world. Born into a family of mages, the magic he didn't inherit was nothing compared to his previous skills as Onmyouji. "Who needs magic? I will survive in this world with my old techniques."
Font: Weird Natalie
(c)小鈴危一・オカザキトシノリ/双葉社・「最強陰陽師の異世界転生記」製作委員会