The headline of the only compiled manga by Norimitsu Kaihou and illustrated by Sadoru Chiba, Gakkogurashi! Otayori (School life! Letters), confirmed that the literary franchise has exceeded the cumulative circulation of 3 million copies. The count also includes the twelve volumes of the main manga Gakkogurashi! (School life!).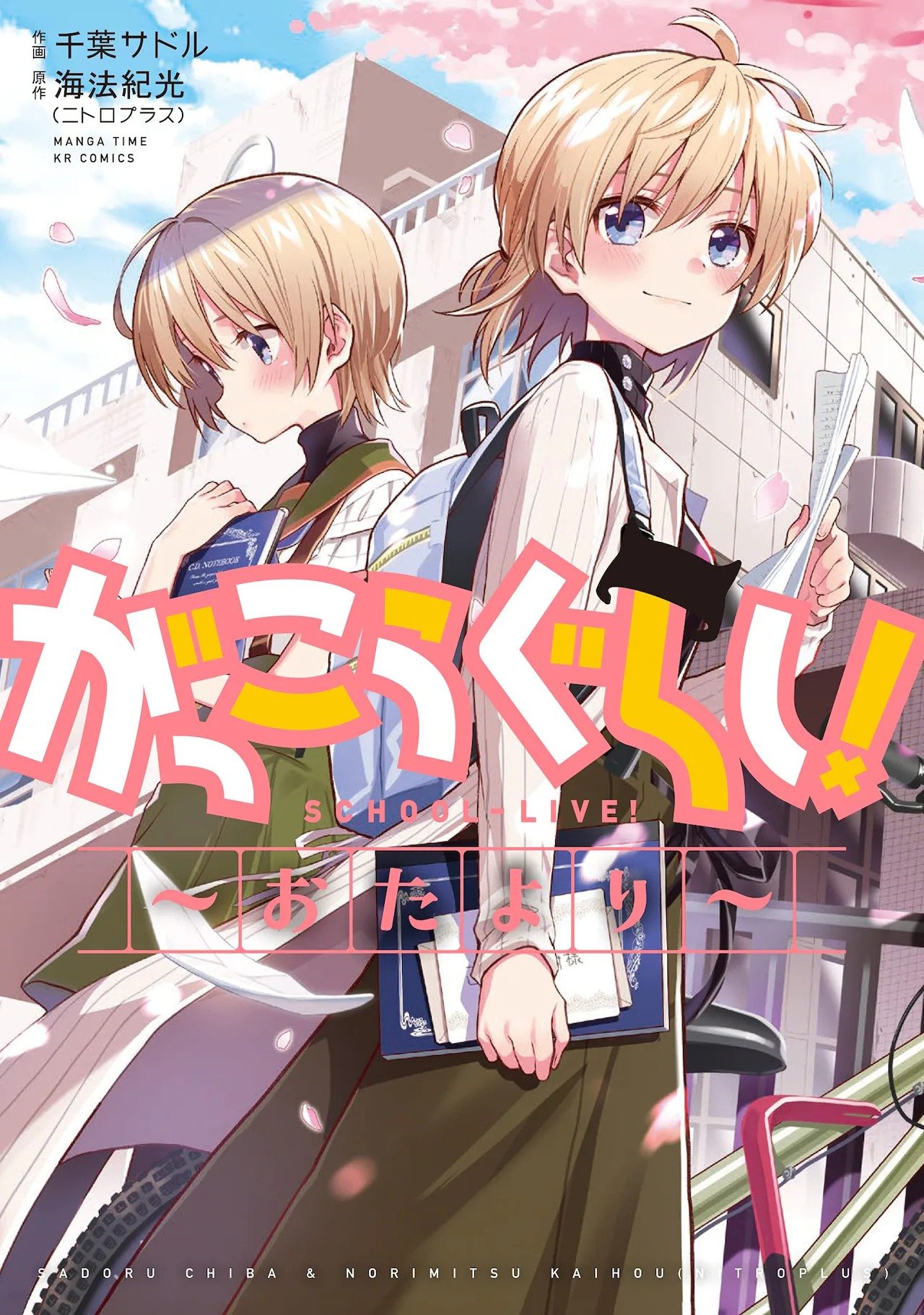 For his part, Norimitsu Kaihou and Sadoru Chiba published the original manga in the magazine Manga Time Kirara Forward from the publisher Houbunsha published between July 2012 and January 2020 with a total of twelve edited volumes. The piece inspired a twelve-part manga adaptation produced by the studios. lark, Headed by Masaomi Ando and scripts written by Norimitsu Kaihou, published July 2015.
In June of this year the registration of the internet domain (http://gakkogurashi-movie.com/), which would indicate the production of a feature film based on the multimedia franchise. So far, however, no details about this leak have been announced.
Summary of Gakkogurashi!
Yuki Takeya loves his school so much that he never wants to leave! Megurigaoka Private High School is a unique and vibrant place where Yuki enjoys her carefree life as a third year student and a member of the School Living Club. The club, consisting of President Yuuri Wakasa, athletic Kurumi Ebisuzawa, young mature Miki Naoki, supervisory teacher Megumi Sakura, and club dog Taroumaru, pride themselves on making the most of school life. In addition to after-school meetings, members must live from sleeping to eating on the school premises. From the manga series of the same name, written by Norimitsu Kaihou and illustrated by Sadoru Chiba, Gakkogurashi! Follow the School Living Club adventures while they live in school to promote independence and self-determination.
Source: Comic Natalie
© 海 法紀 光 • 千葉 サ ド ル / 芳 文 社 HOUBUNSHA