In this year's twelfth issue of the magazine Monthly princess from the publisher Akita Shoten started an anthology project based on the manga written and illustrated by Osamu Nishi, Mairimashita! Iruma-kunand titled Houkago not an Iruma-kun.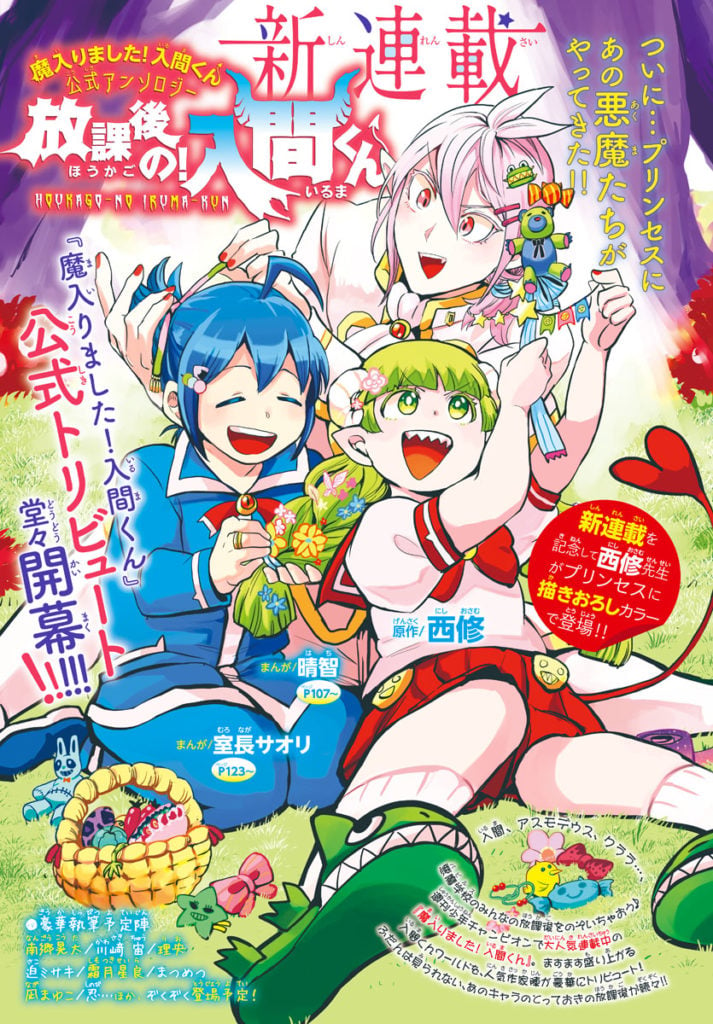 Multiple authors will participate in this anthology project by creating unique chapters with different stories and artistic styles. In this edition there are two sleeves, one of Hachi, Author of Majo no Kaigashuu;; and another made by Saori Shitsuchou, Author of Hitokko Hitori Hyakki no Sato.
For his part, Nishi publishes the manga in the magazine Weekly Shonen Champion from the publisher Akita Shoten since March 2017. The publisher published the seventeenth compilation volume on June 8th. The piece inspired a 23-episode anime adaptation produced by the studios. Bandai Namco Pictures, Headed by Makoto Moriwaki and scripts from Kazuyuki FudeyasuA second season with 21 episodes will premiere in April 2021.
Synopsis of Mairimashita! Iruma-kun
The story follows Iruma Suzuki, a 14-year-old boy who is sold to a demon by his parents. The demon, known as Sullivan, brings Iruma into the demon world and adopts him as his grandson. He enrolls Iruma in the school for demons "Babyls", where he is the principal.
In his new school, Iruma quickly befriends the demons Alice Asmodeus and Clara Valac. However, Sullivan mentions that he should never reveal that he is human or he will be eaten by anyone who finds out. Iruma then vows to keep the secret, although he can't help but stand out more and more during his stay.
Source: Comic Natalie
© AKITA PUBLISHING CO., LTD.
.