In this year's 42nd issue of the magazine Weekly Shonen magazine a collection of summer illustrations for various manga franchises published by the publisher has been added Kodansha usually. Illustrations were made by the authors and included as a poster in this special edition.
Soredemo Ayumu wa Yosetekuru (When will Ayumu make his move?), from Souichirou Yamamoto.
Domestic na kanojo (Domestic girlfriend), from Kei Sasuga.
Eden's zero, from Hiro mashima.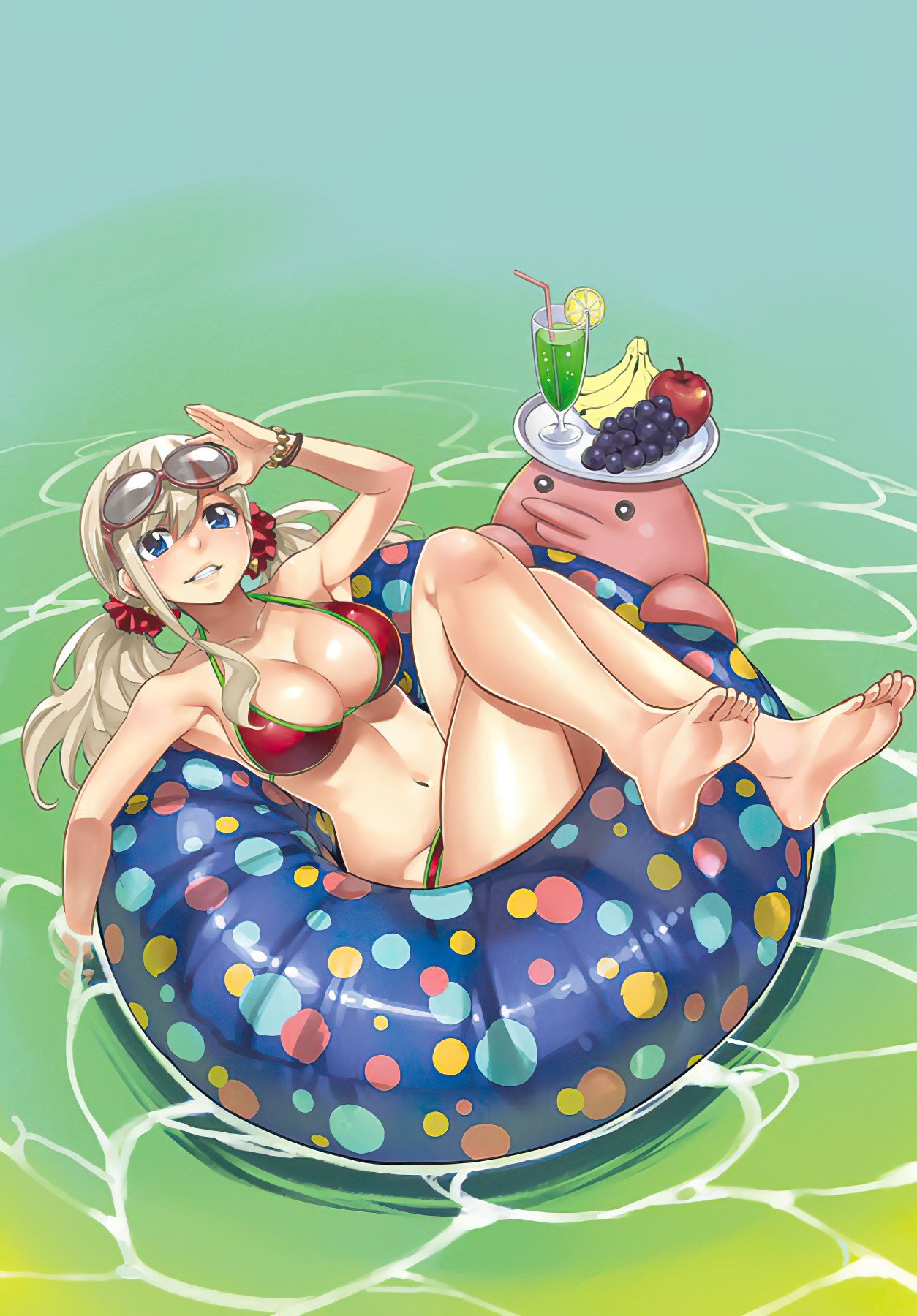 Megami doesn't have a café terrace (Goddess cafe terrace), from Kouji Seo.
Kanojo mo Kanojo (Girlfriend, girlfriend), from Hiroyuki.
Bakemonogatari, from Nisio Isin and Oh! Big.
Amagami-san Chi no Enmusubi (Matchmaking of the Amagami household), from Marcey naitou.
Danshi Koukousei wo Yashinaitai Oneesan no Hanashi (She adopted a high school boy!), from Hideki.
Kanojo, Okarishimasu (Hire a girlfriend), from Reiji miyajima.
Kenja ga Nakama ni Natta! (A saint has joined my party!), from Azu.
Kuroiwa Medaka ni Watashi no Kawaii ga Tsuujinai (Kuroiwa Medaka is proof against my cuteness), from Ran Kuze.
Shangri-La Frontier: Kusoge Hunter, Kamige ni Idoman to su, from Katarina and Ryousuke Fuji.
Source: WSM_Manga
© 株式会社 講 談 社 / 週刊 少年 マ ガ ジ ン KODANSHA