Recently, it was revealed that the light novel series written by Shogo Kinugasa and illustrated by Shunsaku Tomose, Youkoso Jitsuryoku Shijou Shugi no Kyoushitsu e, also known as Classroom of the Elite, reached 3.8 million copies sold. This taking into account all the volumes of the literary franchise.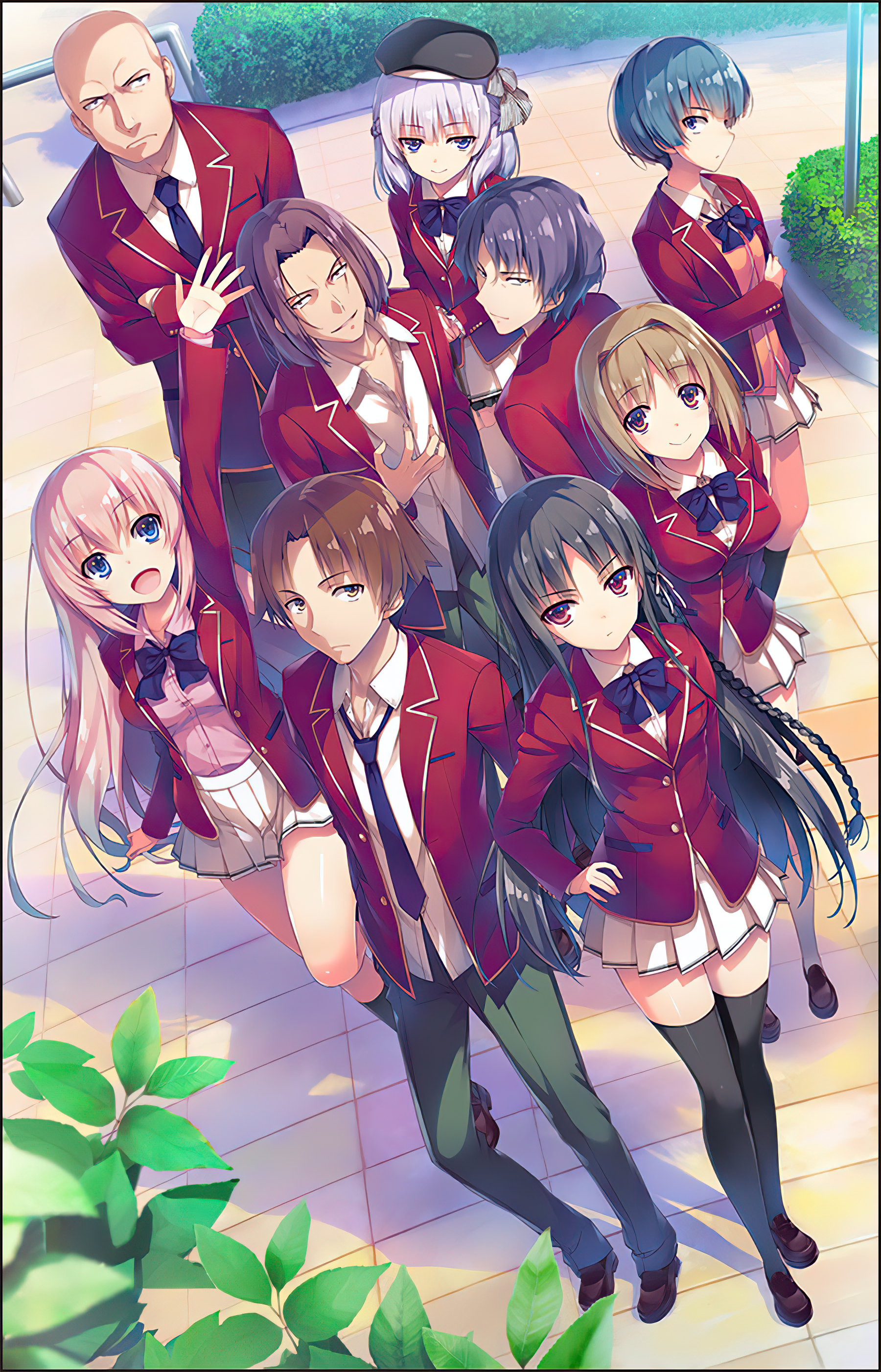 Kinugasa and Tomose began publishing this series in May 2015 under the publisher's seal MF Bunko J and at the moment they have 15 published volumes of which, the last 3 belong to a sequel. In July 2017, the animated adaptation of the novels was released under the studio's production. Lerche.
Synopsis of Youkoso Jitsuryoku Shijou Shugi no Kyoushitsu e
The story centers on the students of a school in Tokyo founded by the Japanese government to train young people who will be the institutional support of the country in the future. The teaching methodology of this school is unconventional, since the students reside in it, apart from the rest of society, and through study and their behavior they are self-supporting, using qualification points as money. The class is divided into four categories (A, B, C and D), in which A is the one with the highest level of intelligence and skill, and D is the one with the least attributes.
The main focus is on Kiyotaka Ayanokouji, a mysterious student looking for the most peaceful way to coexist with his peers, and his relationship with them, especially with his bankmate, Suzune Horikita.
© 衣 笠 彰 梧 ・ KADOKAWA 刊 / よ う こ そ 実 力 至上 主義 の 教室 へ 製作 委員会
.