The portal Akiba blog published an article describing how to promote and distribute the first Blu-ray/DVD package of the anime's third season Kaguya-sama: Love is wartitled as Kaguya-sama: Love is War - Ultra Romance. This first pack was released in Japan on June 29 and amassed 2,193 copies sold in its first week and was the second best-selling series at the time.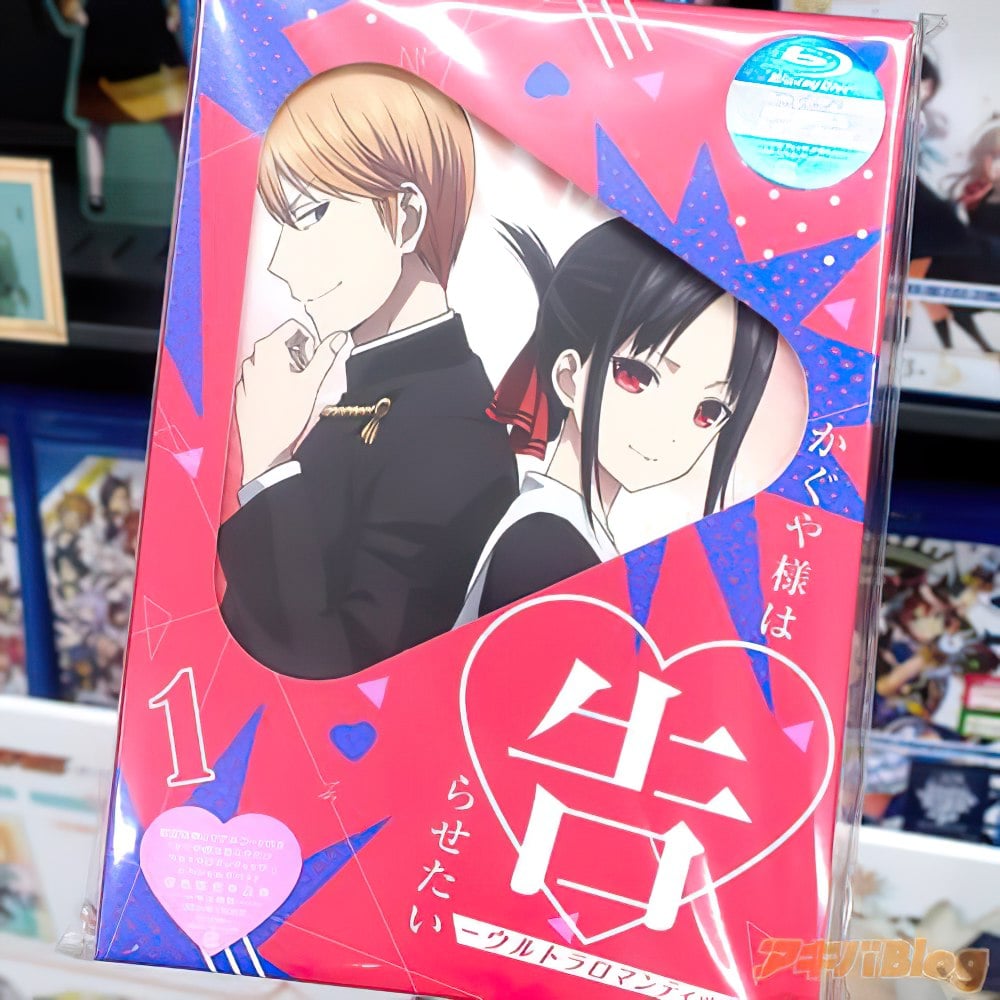 This third season premiered on April 8 and had a total of twelve episodes, the last of which lasted an hour while the platforms crispy roll Y entertainment they are responsible for the spread in the west. For his part also known as Akaka The publication of the manga began in the magazine miraculous leap from the publisher shueisha in May 2015 and moved to the magazine Weekly jump in 2016.
production team
Shinichi Omata (Grancrest Senki, Mahou Shoujo Madoka Magica, Sankarea) led the project at the studios A-1 Pictures.
Yasuhiro Nakanishi (Jibaku Shounen Hanako-kun, Kakkou no Iinazuke, Mini Hama: Minimum Hamatora) was responsible for writing and supervising the screenplays.
Yuko Yahiro (Aharen-san wa Hakarenai, Diabolik Lovers, Robi Hachi) was responsible for character design and animation direction.
Kei Haneoka (Hanamonogatari, Kono Oto Tomare!, Yawaraka Sangokushi Tsukisase!! Ryofuko-chan) was responsible for composing the soundtrack.
Summary for Kaguya-sama: Love is War
At the prestigious Shuchiin Academy, Miyuki Shirogane and Kaguya Shinomiya are the top representatives of the student body. Regarded as the nation's top student, Miyuki is respected by his peers and mentors. He is the president of the student council. Alongside him, Vice President Kaguya - the eldest daughter of the wealthy Shinomiya family - excels in every imaginable field. They are the envy of every student, considered the perfect couple. But despite the fact that both have already developed feelings for the other, neither is willing to admit them. Whoever concedes first loses is despised and considered a minor. With their honor and pride at stake, Miyuki and Kaguya are equally determined to be the one who emerges victorious on the battlefield of love!
Font: Akiba blog
© 赤坂アカ/集英社・かぐや様は告らせたい製作委員会