Through an online event for the franchise of Show of rock !!A new promo video for the original anime was revealed Show of rock !! Stars !!. You can listen to the music theme in this preview Do Re Mi Fa STARS !!what is interpreted by the units Plasma table Y. Mashumairesh !!
This series will feature eleven bands from the franchise including:
Mashumairesh !!
Plasma table.
DOKONJOFINGER.
Shingan purple.
REIJINGSIGNAL.
critic.
Tsurezurenaru Ayatsuri Mugenan.
Trichronika.
BUDVIRGINLOGIC.
ARCAREAFACT.
Yokazeno horizon.
Production team
Takahiro ikezoe is the chief anime director in the studios Kinema Citrus.
Daigo Yamagishi is responsible for management.
Touko machida is responsible for the composition of the series.
Tomokatsu Nagasaku is responsible for the character design.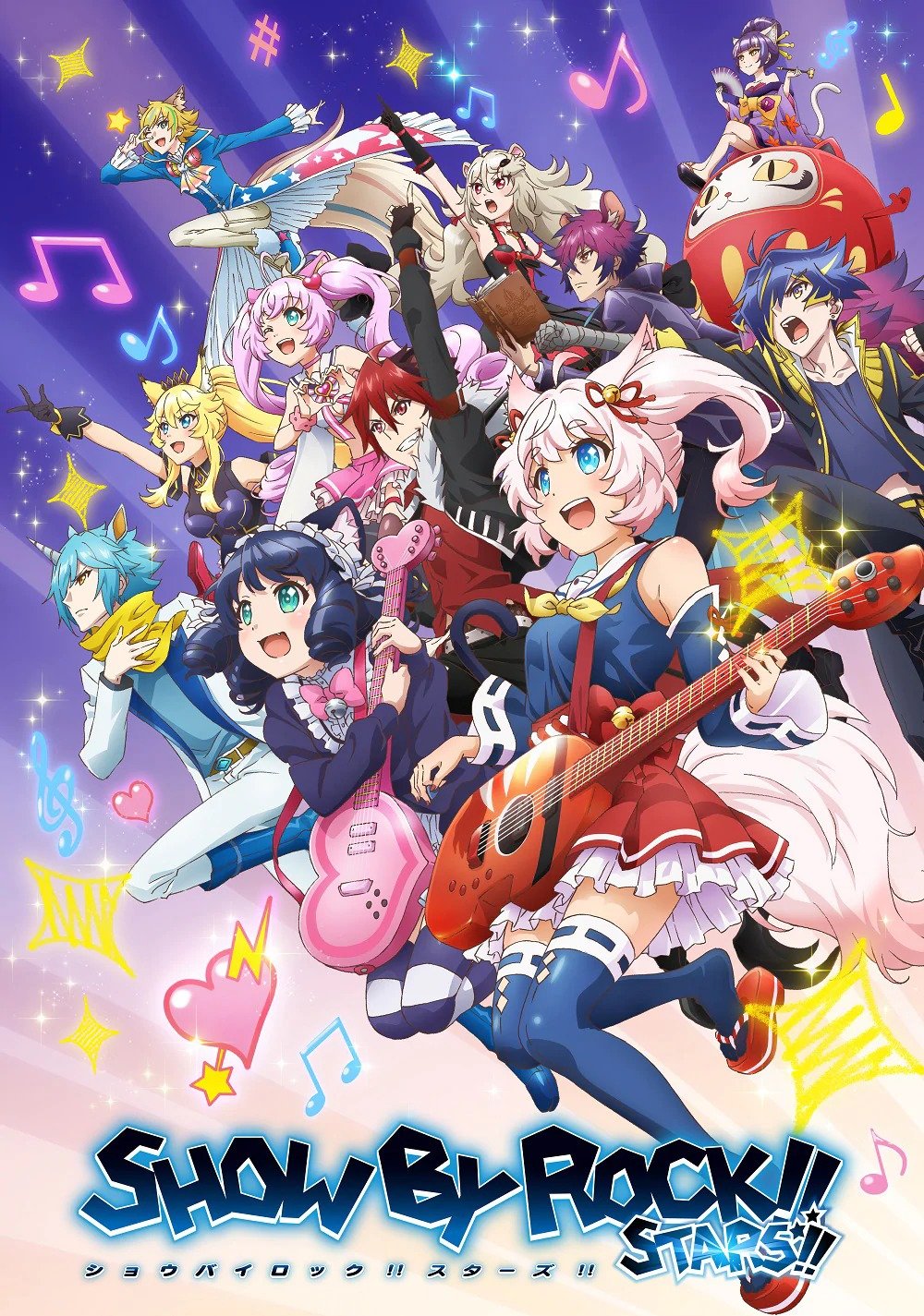 About Show By Rock !!
It is a multimedia franchise that started with a game for smartphones developed and distributed by Geechs, In collaboration with Sanrio in July 2013.
Four anime adaptations based on the series were produced and aired in April 2015, July 2016, October 2016, and January 2020. Mashumairesh !! It premiered on January 9th and had twelve episodes.
Source: ANN
© 2012,2020 SANRIO CO., LTD. SHOWBYROCK !!製作 委員会 M.
.