The company Bandai Namco Entertainment released a new promotional video for the game Sword Art Online: Alicization Lycoris, in which he shows the main theme song "Scar / let", performed by Kid.
The game will be released on July 9 in Japan for consoles Playstation 4 and Xbox One, and July 10 for PC via Steam. All versions will be released in North America and Europe on July 10. In fact, the original date was scheduled for May 22, however, this was postponed due to the effects of the COVID-19 pandemic.
The story of the game follows the same line of the light novels of Sword Art Online (specifically from novels 9 to 18). However, the story differs from the beginning of Sword Art Online: Alicization - War of Underworld, since at that point it takes its own route. The development staff consulted the author Reki Kawahara, who expressed his wish that, at least, the game will respect half of the original story.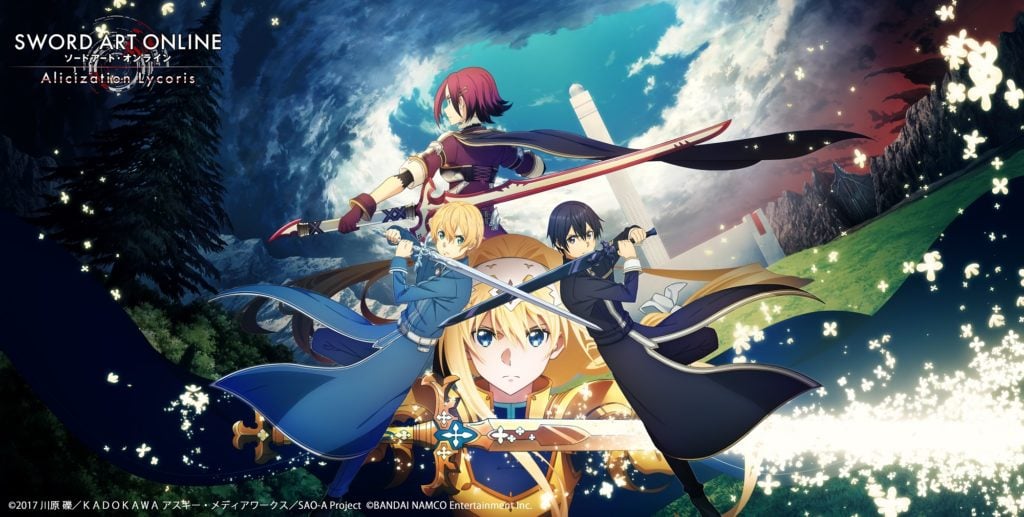 Sword Art Online: Alicization Lycoris description
Play as the protagonist Kirito and dive into "Underworld", the mysterious virtual world seen in the anime's Alicization arc. Epic battles, stunning JRPG graphics, and a huge world to explore; Kirito's new journey is ready to begin.
Following the events of the Sword Art Online anime: the story will begin with Kirito meeting in a mysterious but familiar virtual world, the "Underworld", where the AI ​​seems to act like real people. Players will take control of Kirito and experience beautiful moments and exciting battles. They will also meet their favorite characters, such as Eugeo, Alice, Administrator, and many more.
Source: Official YouTube Channel
© Bandai Namco Entertainment
.