Aniplex posted a new promo video for the special episode of the anime adaptation of the light novels Lord El-Melloi II Sei no Jikenbo (Lord El-Melloi II case files), titled Lord El-Melloi II Sei no Jikenbo: Rail Zeppelin Grace Note. The video confirms that the television premiere in Japan is scheduled for December 31st and shows the musical theme entitled "Kimi ga Mita Yume no Monogatari (The story of the dream you dreamed) "interpreted by ASCUS. The special episode will feature the return of the cast and staff, and also tell the story of the younger version of Waver Velvet.
This is a light novel franchise written by Makoto Sanda and illustrated by Mineji sakamoto, derived directly from the Fate franchise from TYPE MOON and was published between December 2014 and May 2019 with a total of ten volumes. The piece inspired a thirteen-part animated adaptation produced by the studios. TROYCA and was issued between July and September 2019.
Production team
Makoto katou (Re: Creators, Sakurako-san no Ashimoto ni wa Shitai ga Umateiru) heads the field of study TROYCA.
Ukyou kodachi (Chaos Dragon: Sekiryuu Seneki, Fate / Grand Order: Shinsei Entaku Ryouiki Camelot 2 - Paladin; Agateram) is responsible for writing and monitoring the scripts.
Jun Nakai (GATE, Mardock Scramble: The First Compression, Michiko & Hatchin) is responsible for character design.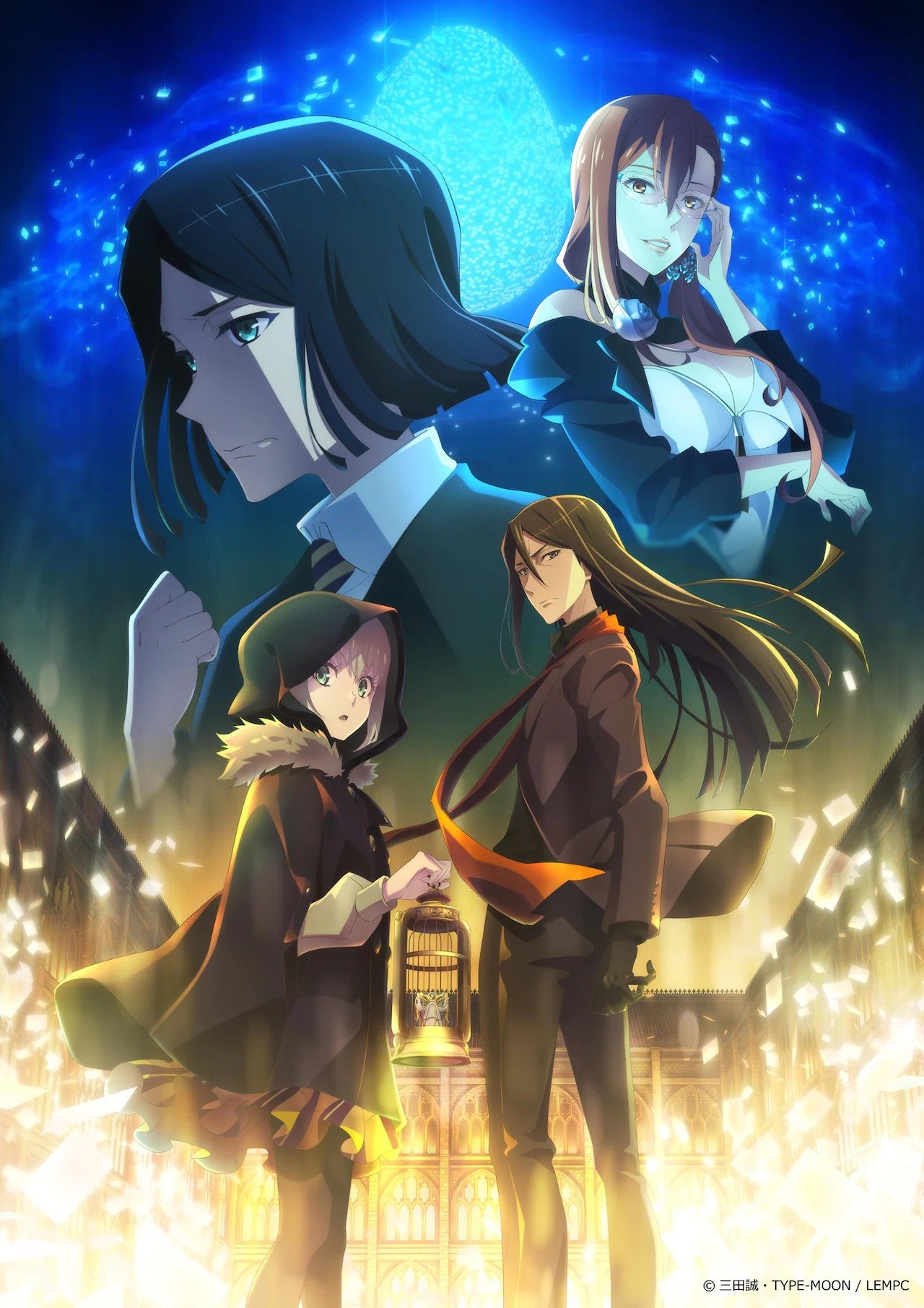 Summary of Lord El-Melloi II Sei no Jikenbo
Ten years after his defeat in the Fourth Holy Grail War, Waver Velvet, now Lord El Melloi II, teaches at the Clock Tower, the training center for magicians. However, his new status as "Lord" comes with a caveat: follow the orders of Reines, the younger sister of the late Kayneth El Melloi, until she is old enough to rule the house of El Melloi. Waver, along with his mysterious apprentice Gray, takes on a number of cases assigned by Reines and the Wizards Association. As each case turns out to be more complex than the previous one, the clock tower could be more than meets the eye, and what secrets hides pure?
Fountain: Comic Natalie
(c) 三 田 誠 ・ TYPE MOON / LEMPC