the entertainment company isaribi issued a press release revealing a new promotional image and the story of the original anime. Kizuna no allelederived from a multimedia project with Virtual YouTuber, Kizuna AI and that will be released in Japan in 2023. The artwork includes a sentence that expresses: «Your glow is a bridge that connects everyone»; while the synopsis writes:
I want to be connected with the whole world... "Miracle" is a girl who dreams of becoming a virtual artist like Kizuna Ai. "I will be the person I want and deliver a dream and hope to the world!" "Miracle" maintains his strong will and begins to move to a higher place with his friends who share the same passion. Your story begins now...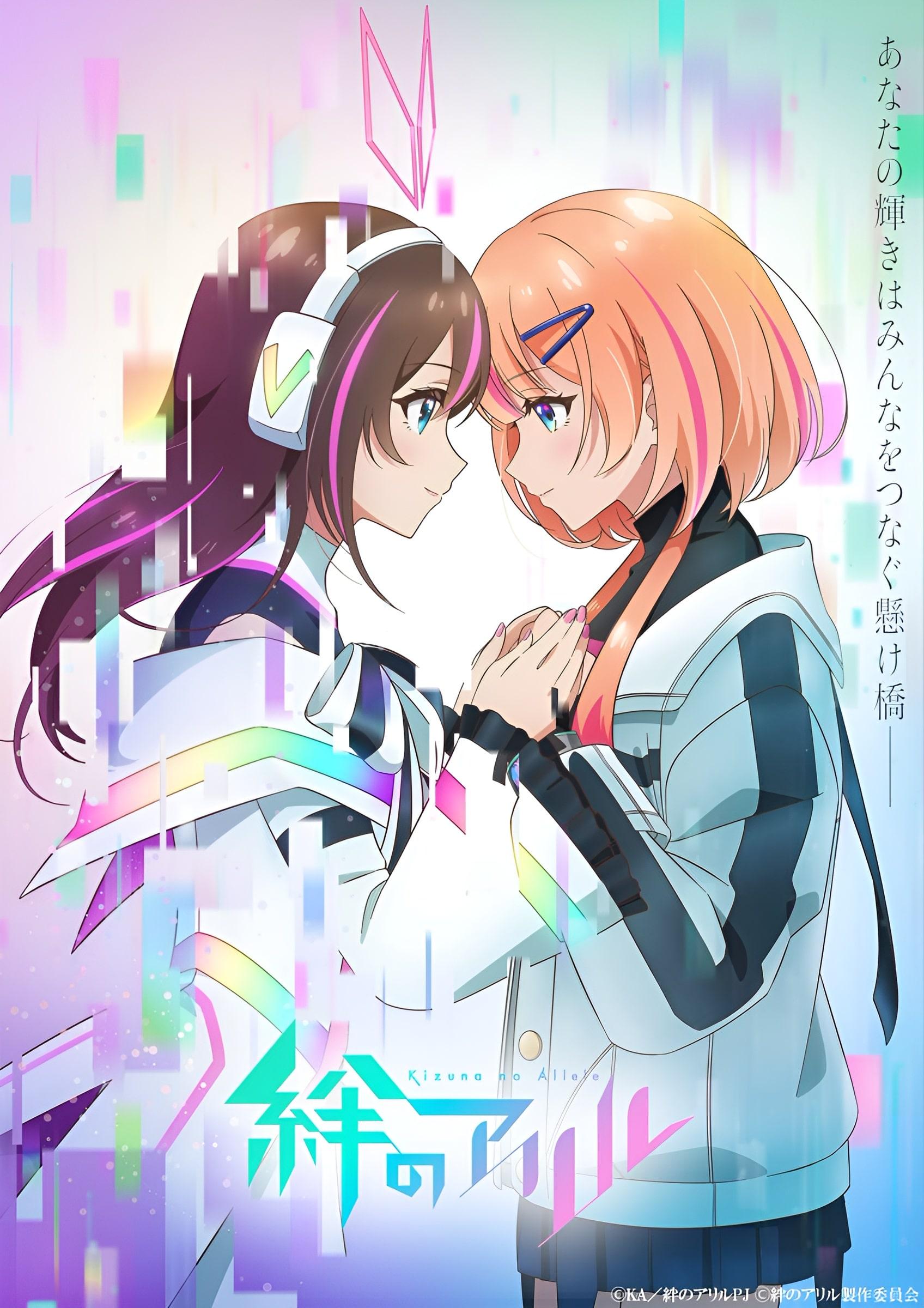 Kizuna AI started its activities on YouTube with the channel "AI channel' in 2016. Since then, it has become the most iconic VTuber in the world, even being included in the 'List of Japanese people respected worldwide" Written by News Week Japan. His main channel has more than 3 million subscribers while his other channel "AIGames" another 1.51 million come together. Her achievements are still unmatched by other members of the medium, having appeared in television shows, commercials and performing as a musical artist.
In April 2020, Nozomi Kasuga registered as a consultant Kizuna AI Co., Ltd., which confirms that she was the original voice of the VTuber. The company was founded by Active8the representative authority Kizuna AI and other VTuber from the start. On the other hand, the VTuber planning team announced that the concert "Kizuna AI The Last Live "Hello World 2022"February 26th was supposed to be his last concert before he went into indefinite cessation of his activities.
Font: Weird Natalie
(c)KA/絆のアリルPJ (c)絆のアリル製作委員会