Hey there, here some news to share about the anime series Kimetsu no Yaiba, also known as Demon Slayer. So, grab your plushies and get ready to dive into the world of sword-wielding demon slayers!
According to a well-known leaker on Weibo, the third season of Kimetsu no Yaiba, titled Katanakaji no Sato-hen or Swordsmith Village Arc, will conclude with an extended episode. And guess what? This special episode will be a whole hour long, including the commercial breaks. Isn't that awesome?
Now, let's do a quick recap. According to our leaker, the upcoming third season of the show will consist of eleven episodes, with the final episode scheduled to air on June 18 in Japan. But hey, I must give you a heads up, my friend. This information is a leak, so it hasn't been officially confirmed yet. We'll have to wait for the official announcement.
For those of you who are new to the series, Kimetsu no Yaiba is currently airing in Japan since April 9, and Crunchyroll is handling its distribution in the West. It's a thrilling tale that originated from the manga written by the talented Koyoharu Gotouge. The manga was published in Weekly Shonen Jump by Shueisha from February 2016 to May 2020, spanning a total of twenty-three volumes.
Production team
Now, let's talk about the creative minds behind this captivating anime. The series is directed by Haruo Sotozaki, known for his work on Tales of Zestiria the X and Tales of Symphonia the Animation, and the animation is produced by Ufotable, the studio behind Fate/Zero, Kara no Kyoukai, and Katsugeki: Touken Ranbu. Together, they've crafted a visually stunning experience that brings the manga to life.
But it doesn't stop there! The character designs are handled by Akira Matsushima, along with Miyuki Sato, Yoko Kajiyama, and Mika Kikuchi, who previously worked as secondary character designers in the first season and the movie. And we can't forget about the incredible soundtrack. The music is composed by the talented duo of Yuki Kajiura, known for their work on Sword Art Online and Mahou Shoujo Madoka Magica, and Gou Shiina, who has contributed to projects like Tales of Zestiria the X and God Eater. Get ready for an audio feast!
Haruo Sotozaki (Tales of Zestiria the X, Tales of Symphonia the Animation) is in charge of the serial direction in the studies ufotable (Fate/Zero, Kara no Kyoukai, Katsugeki: Touken Ranbu).
Akira Matsushima (Maria-sama ga Miteru, Tales of Zestiria the X) is in charge of the character design together with Miyuki Satō, Yoko Kajiyama and Mika Kikuchiwho served as supporting character designers in the first season and the film.
Yuki kajiura (Sword Art Online, Fate/Zero, Mahou Shoujo Madoka Magica) and Gou Shiina (Tales of Zestiria the X, Juuni Taisen, God Eater) are in charge of composing the soundtrack.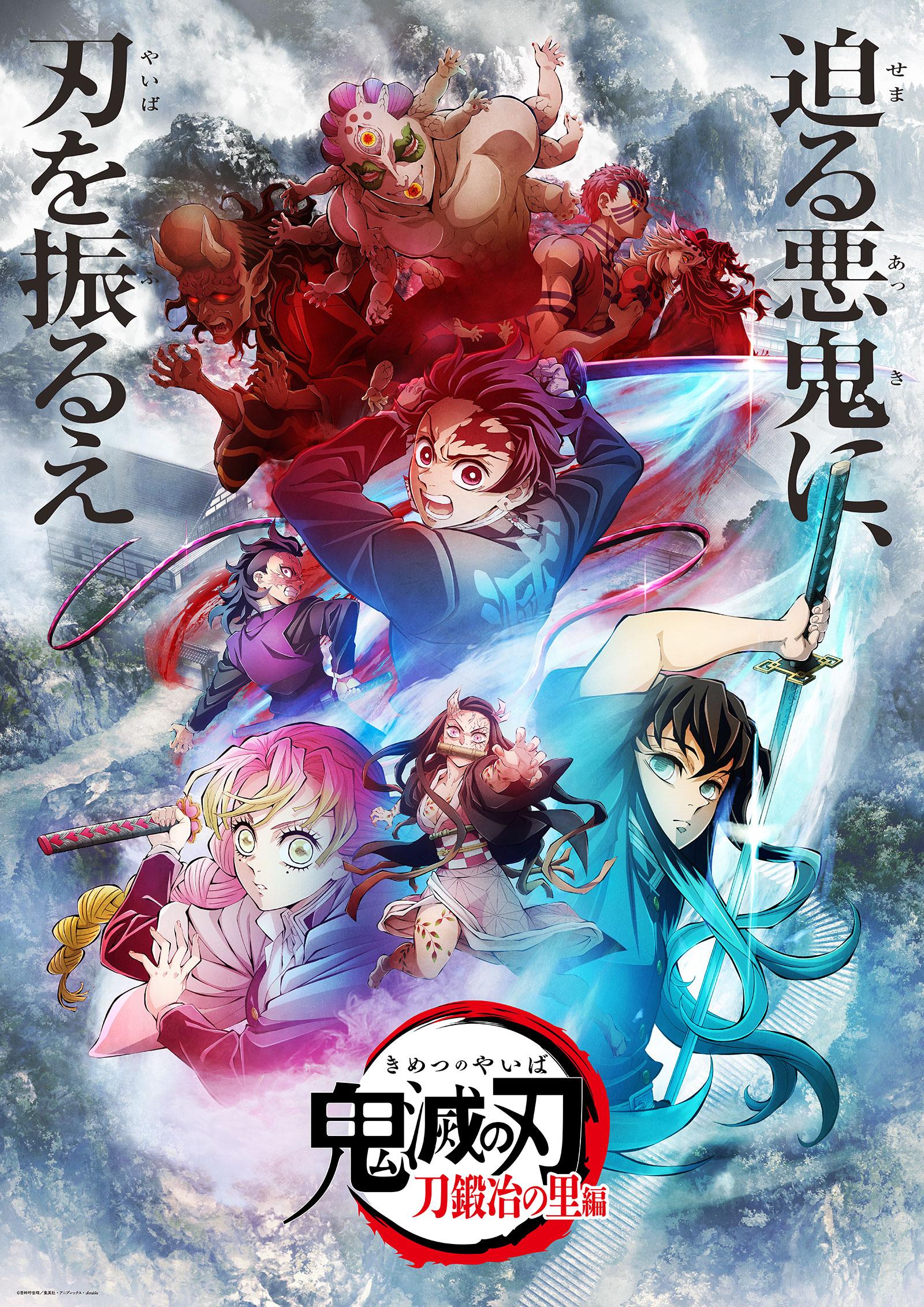 Synopsis of Kimetsu no Yaiba
Now, let me give you a brief overview of the story. Kimetsu no Yaiba follows the journey of Tanjirou Kamado, who lives with his impoverished family in a remote mountain area. After his father's death, Tanjirou takes on the responsibility of supporting his family. One fateful day, Tanjirou ventures into the local village to sell charcoal. There, he encounters a peculiar man who warns him about demonic creatures that roam the night. These evil demons have an insatiable hunger for human flesh.
Tragedy strikes when Tanjirou returns home to find his entire family brutally slaughtered. Nezuko, his sister, is the sole survivor, transformed into a flesh-eating demon.
Tanjirou is driven by hatred and desperation. He sets out on a perilous quest to avenge his family. He is also determined to find a way to restore his beloved sister's humanity.
Conclusion
So, mark calendars for the potential extended episode on June 18 and get ready to immerse yourself in the thrilling world of Kimetsu no Yaiba. Don't forget to bring tissues for the emotional moments and your favorite snacks for an anime marathon. It's going to be an epic conclusion to an incredible series!
Source: Weibo
©吾峠呼世晴/集英社・アニプレックス・ufotable