The official website for the anime adaptation of Hiroshi Takashige's manga, illustrated by Ryouji Minagawa, called Spriggan, has released a brand new promotional video for the project. This video marks the upcoming television premiere of the series in Japan on July 7th. But wait, hold on to your seats because there's more! In case you didn't know, Spriggan is already available for streaming on Netflix's global catalog since June 2022. Talk about getting your anime fix!
Now, here's a little extra tidbit of information to make your day even more interesting. The franchise is planning a special screening event on June 17th at TOHO Cinemas Hibiya in Tokyo. It's going to be a grand affair with the presence of some of the talented voice actors, including Chiaki Kobayashi (Yuu Ominae), Yohei Azakami (Jean Jacquemonde), Mariya Ise (Yoshino Somei), and Yoshimasa Hosoya (Iwao Akatsuki). How cool is that? It's like stepping into the world of Spriggan itself!
Voice cast
Chiaki Kobayashi as Yuu Ominae.
Youhei Azakami as Jean Jacquemonde.
kenji hamada as Chief Yamamoto.
Mariya Ise as Yoshino Somei.
Production team
Hiroshi Kobayashi, known for his work on Shingeki no Bahamut Genesis and Kill la Kill, is directing the anime at David Production. The scriptwriting and supervision duties fall into the capable hands of Hiroshi Seko, who has worked on hit shows like Shingeki no Kyojin, Mob Psycho 100, and Jujutsu Kaisen. Shuuhei Handa, the mastermind behind the character designs in Little Witch Academia, brings the cast to life with his artistic flair.
Hiroshi kobayashi (Shingeki no Bahamut Genesis, kill la kill) is in charge of directing the anime at the studios David Production.
Hiroshi Seko (shingeki no kyojin, Mob Psycho 100, Jujutsu Kaisen) is in charge of writing and supervising the scripts.
Shuuhei Handa (Little Witch Academia) is in charge of character design.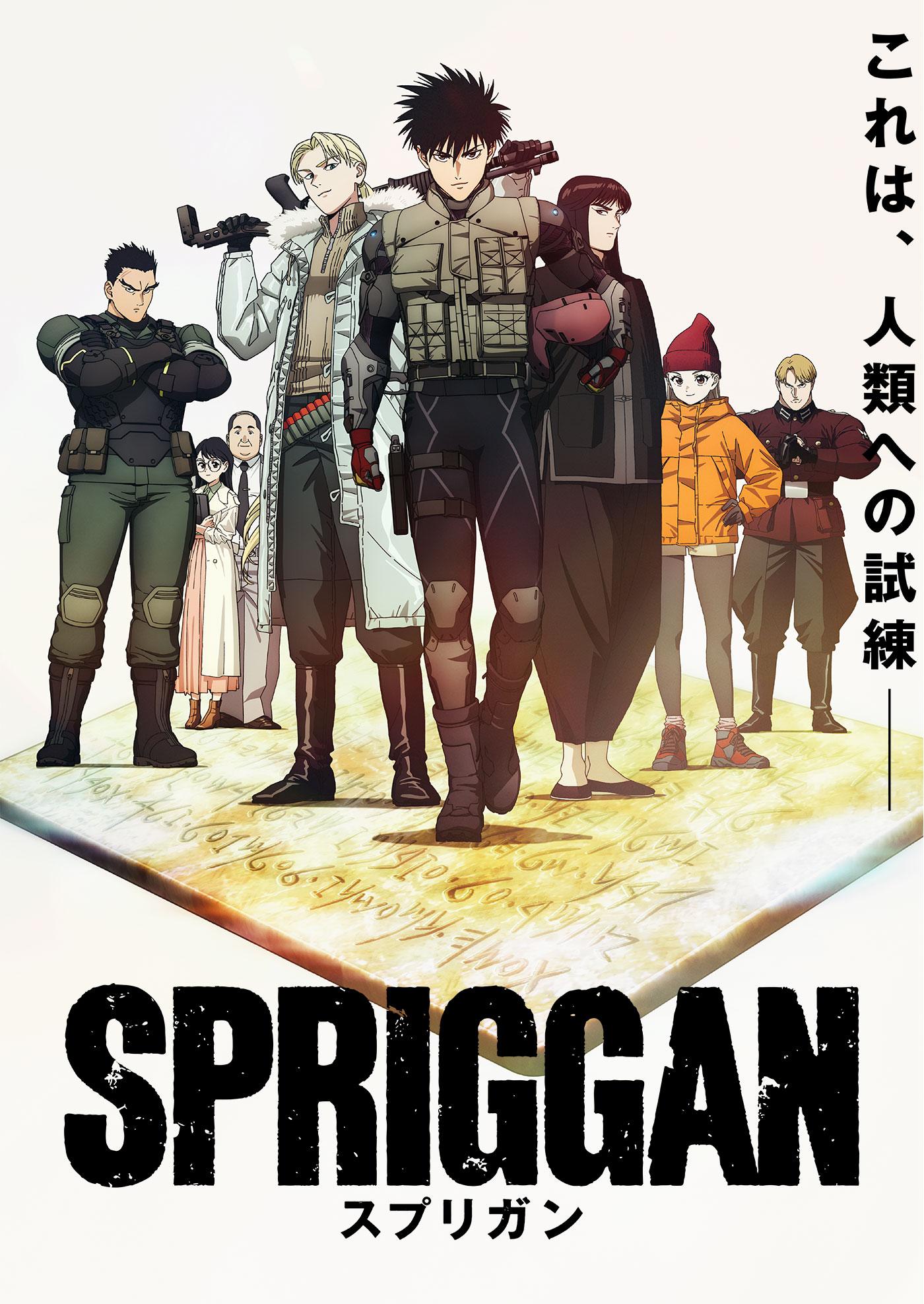 Spriggan Synopsis
Speaking of Spriggan, let me give you a brief rundown of what the story is all about. Many years ago, an ancient civilization ruled over the Earth, boasting highly advanced technology. Unfortunately, their misuse of these creations led to their ultimate downfall. However, they left behind indestructible plaques engraved with hidden messages in an ancient language for future generations. Fast forward to the present, various armed organizations are covertly searching for these artifacts to wield their power against enemies and for their own gain.
That's where the ARCAM Corporation comes in. They strive to thwart these sinister forces and prevent them from annihilating each other using these advanced machines. Our protagonist, Yu Ominae, is one of the elite agents working for ARCAM, going by the name of the Spriggans. Brace yourselves for an action-packed adventure with thrilling battles, ancient mysteries, and an enticing dose of suspense.
Conclusion
So mark your calendars, set your reminders, and get ready to dive into the captivating world of Spriggan when it hits your screens this summer. It's time to join Yu Ominae and the Spriggans in their thrilling quest to protect the world from those who seek to abuse the power of the ancient civilization. Get your popcorn ready, because this is going to be an epic ride!
If you're a fan of action and mystery, Spriggan is definitely a series you won't want to miss. It combines stunning animation, an engaging plot, and a talented production team.
Source: Comic Natalie
© たかしげ宙、皆川亮二「スプリガン」(小学館「少年サンデーコミックス」刊)