This review on Uzaki-chan wa Asobitai! Double contains spoilers. If you haven't seen the chapters yet, we encourage you to do so and then read the review.
Uzaki-chan wa Asobitai! Double - Chapter 12: I want to have fun on Christmas Eve!
After this sakaki, Me and his father will find out sakurai is mad at hana and forbidden him to enter his dwelling, sakaki bear the threat sakurai to a party to which they were invited by other girls. For his part, if he finds out Yanagi He then decides to put his plan into action. Go to the cafeteria and talk sakuraiinvite him to spend the Christmas both. So pressed by her own little sister hana invite sakurai home, past the Christmas with the family uzakiforgetting his father would be there.
The day of Good nightDuring sakurai Y hana They were on their way to the family home uzaki, hana She begins to speak a little nervously senpaireveals that it is the first time they will pass the Christmas together despite all the years they've known each other. Arriving at the house, you will be greeted by fujiowho greets friendly senpai of Hana until she realizes it's about it sakurai.
With an uncomfortable atmosphere at the party, fujio He is scolded by his daughters and his wife. However, he ends up remembering the conversations he had at the gym and in one of them he revealed it sakurai the feelings of hana. Although I didn't know who that was at the time senpaiNow that he knows, he wants to talk alone sakurai, talked about what happened at the gym and asked him to forget it. Make a truce to have fun hana and employ a plan to get drunk sakurai and that the party ends, of course, with the possibility of him forgetting all about that day.
An ally acting as an enemy
In Uzaki-chan wa Asobitai! Double - Chapter 12 there were two characters who "bared their fangs" when they saw the shot hana drank to later reconcile with it sakurai even though such an important event is just around the corner. in relation to sakaki Y Yanagi obviously.
Both wanted to put pressure on me hana in a very similar way, making him jealous. Something I understand and would do perfectly if I were in the same situation as them. Actually, I would rather identify with it sakaki. Although I didn't warn him about the party hanait would just leave the conversation hanging in the air with ambiguous continuations.
For his part, he would rather be a spectator of the provocations Yanagi. Applauding little sister's evil plan. Finally, I think this would be much more effective than the in sakaki or my own version of you. A vigorous one with an immediate effect, but with a less precise result. However, the risk would be worth it.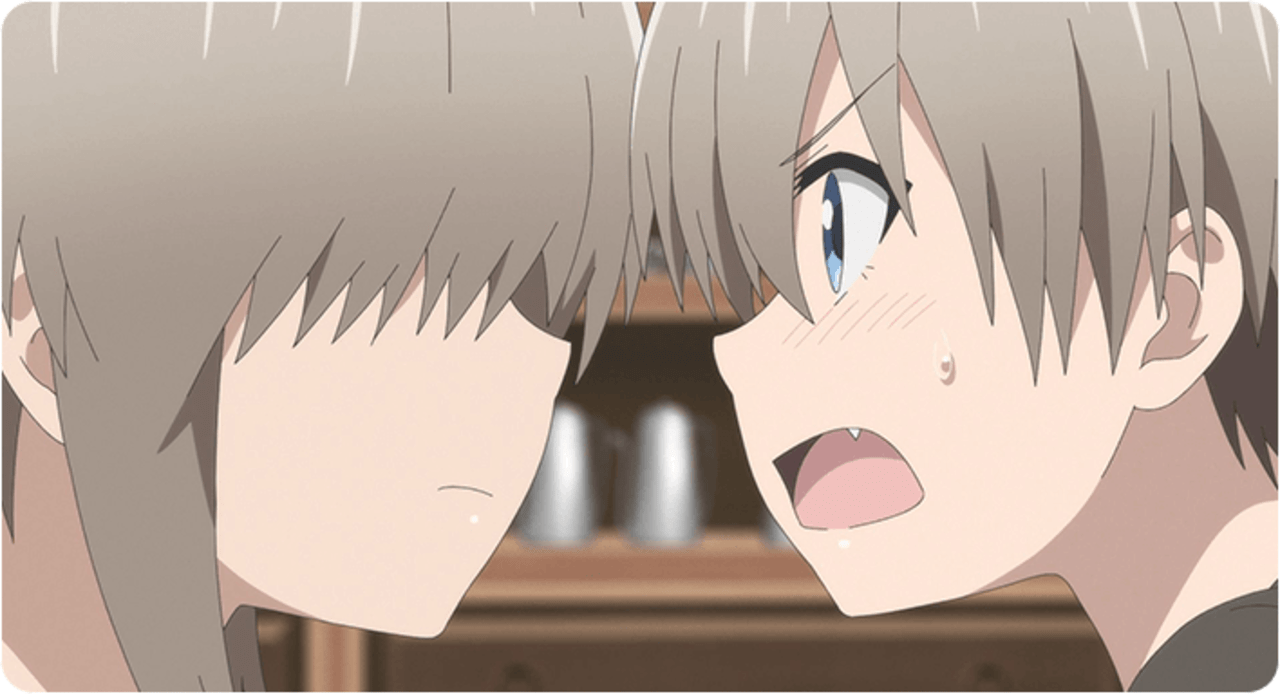 Like the cafeteria manager, part of me wondered why Me She didn't try to become more active to create jealousy hana. come to the conclusion that Me Just enjoy the show. Feels no loving attraction for sakurai (only for his body, as he has already shown previous episodes) So you would have no "profit" if you sakurai accepted his suggestion, be it a date for the two alone or to spend Christmas with her and her father.
A big surprise
Finally after so long sakurai discovered that the one he knew Fuji he was actually annoying the father of her Kuhai hana. Something I understand could happen, especially given the small details that kept the truth from coming out, the most obvious being that fujio write her first name on the gym hostess tag, or better write it as a nickname (Fuji).
Now to what fujio As I talked about her daughter's feelings, there was a part of me that wanted to see her go sakurai the first to notice or that the problem just hasn't come to light. This is regardless of whether or not it was in the original manga material for the adaptation. However, the fact that it happened in this way helped the relationship between them sakurai Y fujio loosen up after all the uncomfortable pressure of a father who is unnecessarily overprotective of his daughter. Also the time when sakurai He realizes this and starts taking his stuff to leave me which made me laugh which was my favorite moment Uzaki-chan wa Asobitai! Double – Chapter 12.
Personally, this situation struck me as rather odd throughout the chapter, and that may be because I've never had a similar, or even similar, experience. So I'm not sure if they wanted to convey some suspense without neglecting the comedy.
I admit I was wrong and I thought so Uzaki-chan wa Asobitai! Double It would only have twelve episodes when in reality it would have been thirteen. Which was partly a relief to know that this season wasn't going to end at that point. However, I didn't stop worrying about how it will end. I have a feeling they will add a scene or two to make the transition to the end of the season.