A press release reports that the manga was written and illustrated by Makoto Hoshino, Nokemono-tachi no Yoru (The Tale of the Outcasts) will have an anime adaptation. The statement included a promotional image for the project but did not reveal any production details or a planned release date.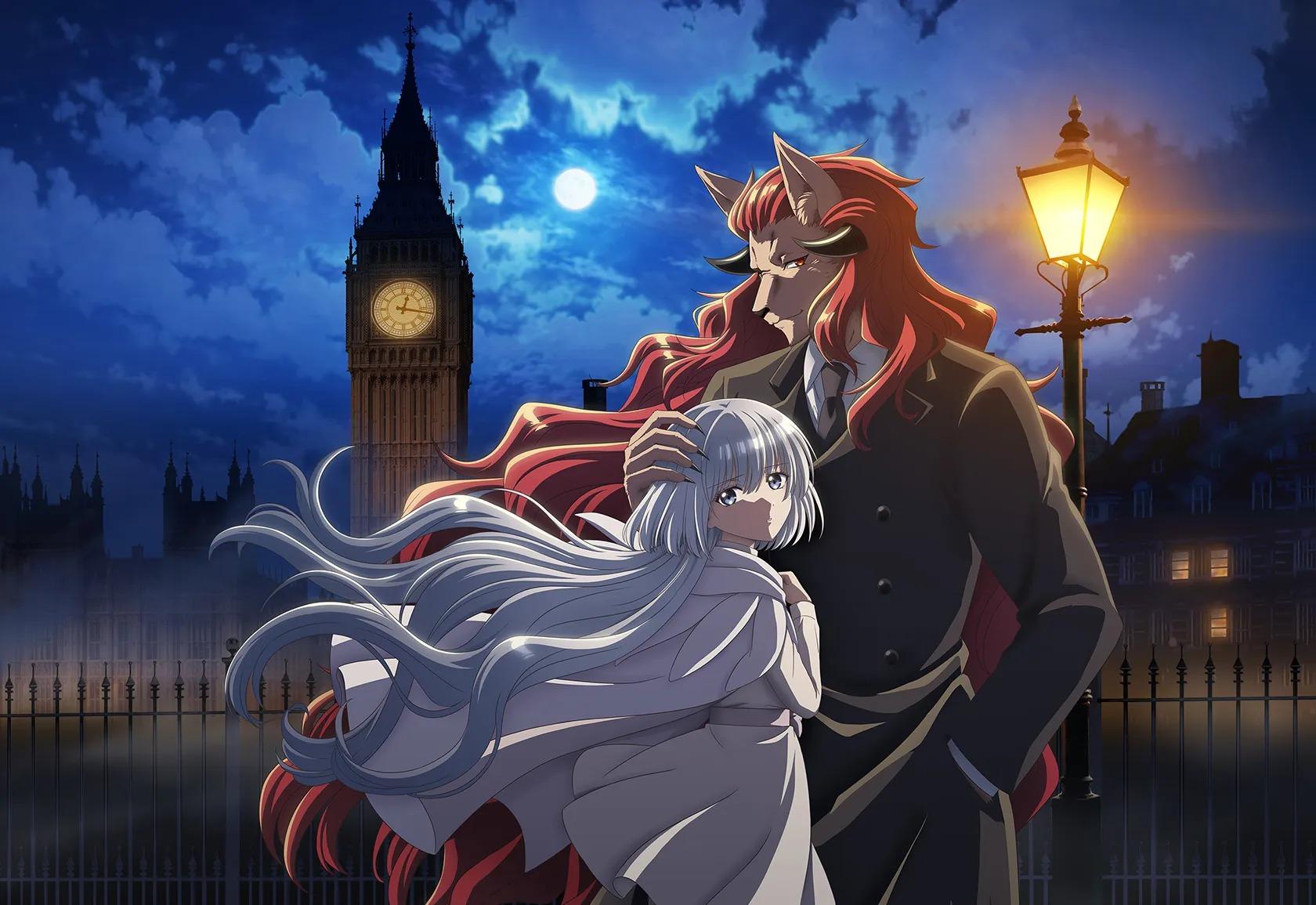 The author also shared a special illustration to celebrate the announcement:
Hoshino began publishing the manga through the magazine Weekly Shōnen Sunday from the publisher Shogakukan, and finished it in April 2021 with a total of eight compilation volumes published. The latter book was released in conjunction with the seventh in Japan in May 2021. Hoshino has previously worked on anthological works such as Tsukihime: A Piece of Blue Glass Moon - comic book anthology Y Fate/Grand Order Anthology Comic: The Next.
Synopsis for Nokemono-tachi no Yoru
Wisteria is an orphan girl living in a corner of the British Empire in the late 19th century. His life is bleak and dreary until he meets Marbas, a powerful but equally lonely, hairy-looking immortal who is being pursued by hunters. Together, Wisteria and Marbas travel the empire populated by humans and humanoid beasts in search of a place where they can live together in peace.
Font: Weird Natalie
(c)星野真・小学館/「ノケモノたちの夜」製作委員会