Oh my kawaii goodness, we have some exciting news for you: it's time to talk about the epic franchise that has captured our hearts and left us on the edge of our seats - Shingeki no Kyojin, aka Attack on Titan! And guess what? The final season is just around the corner!
During the MAPPA Stage 2023 event, they dropped a bombshell that has the fandom buzzing with anticipation. A brand-new promotional visual for the second half of the third part of the final season was unveiled, and let me tell you, it's a sight to behold. But hold on, there's a surprising twist—this visual takes a simple approach, leaving the main characters out of the picture. Instead, it features a cozy little cottage with a line of text that says, "Take care, Eren." Ooh, talk about leaving us with questions and speculation!
Now, let's hear what the director of the series had to say during the panel. Brace yourselves, because things are about to get excitingly different. He mentioned that the characters will be taking a completely unexpected direction, something that will catch us off guard. And that's precisely why they decided to go for a simple visual, one that sparks our imaginations. Hmm, I can't help but wonder what surprises await us!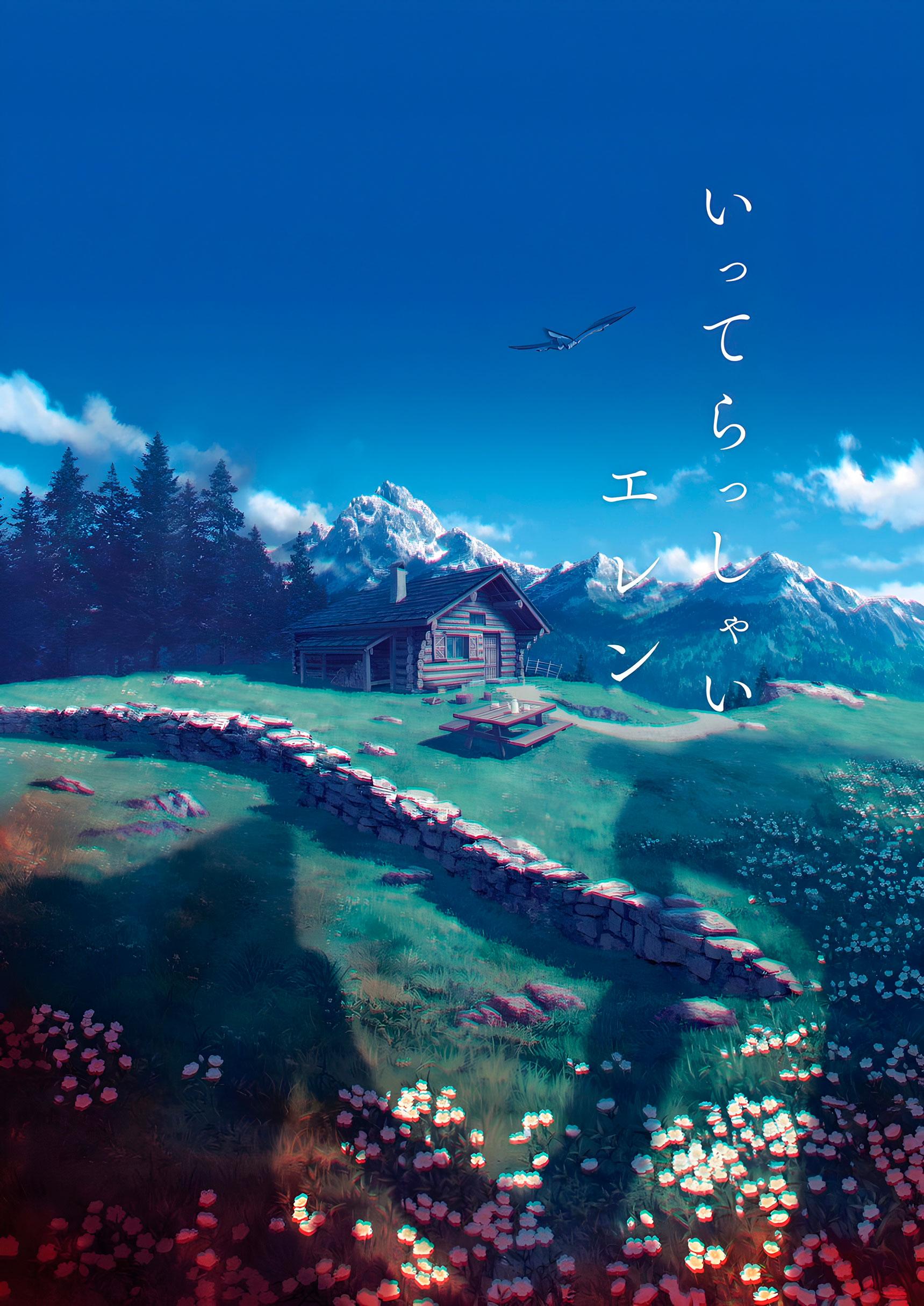 Now, let's get down to the nitty-gritty details. While the exact premiere date for the conclusion of this gripping series hasn't been confirmed just yet, we can expect it to grace our screens sometime during the Autumn 2023 season (that's October to December, my dear!). Oh, the anticipation is killing me!
Before we move on, let's take a quick look at the journey Shingeki no Kyojin has taken us on. The anime adaptation of the final season has treated us to a total of twenty-eight episodes and a special so far. Sixteen of those episodes were aired during the Winter 2021 season (January to March), while the remaining twelve graced our screens in Winter 2022 (January to March). Talk about keeping us hooked for more!
Production team
Now, let's give a round of applause to the amazing production team behind this masterpiece. Yuichiro Hayashi, the brilliant mind behind Dorohedoro and Kakegurui, is taking the directorial reins at MAPPA. Hiroshi Seko, known for his exceptional work on Ajin, Vinland Saga, and Mob Psycho 100, is responsible for the engaging writing and script supervision. And let's not forget about Tomohiro Kishi, who's lending his talent in character design and animation direction. Together, they're creating magic!
Oh, and how could I forget the captivating music that sets the mood for this incredible series? Hiroyuki Sawano, accompanied by Kohta Yamamoto, is composing the stunning soundtrack that will tug at our heartstrings and send shivers down our spines. It's an audio experience you won't want to miss!
Yuichiro Hayashi (Dorohedoro, Kakegurui) is in charge of directing the anime at the studios MAPPA.
Hiroshi Seko (Ajin, Vinland Saga, Mob Psycho 100) is in charge of writing and supervising the scripts.
tomohiro kishi (Dorohedoro, 91 Days) is in charge of character design and animation direction.
Hiroyuki Sawano is in charge of composing the soundtrack together with Kohta Yamamoto (Ao no Exorcist: Kyoto Saga).
Synopsis of Shingeki no Kyojin: The Final Season
Now, let me give you a quick synopsis of what to expect in this final season of Shingeki no Kyojin. Gabi Braun and Falco Grice have been training their whole lives to inherit one of the seven titans under Marley's control, with the goal of eradicating the Eldians in Paradis. But just when they thought everything was going according to plan, the peace they knew is shattered by the arrival of Eren Yeager and the remaining members of the Survey Corps.
Having finally reached the basement of the Yeager family and unraveled the dark history surrounding the titans, the Survey Corps has uncovered the truth they've been desperately seeking. And now, armed with this newfound knowledge, they set off into the world beyond the walls. In this final season, two completely different worlds collide as each side pursues its own agenda, leading to the highly anticipated conclusion of Paradis Island's fight for freedom.
Conclusion
Ooh, excitement is really building... Stay tuned for more information about the release date and other exciting news about this anime adaptation. And don't forget to mark your calendars. We're in for an adventure unlike any other! In the meantime, let's continue to enjoy our anime and manga escapades with a heart full of excitement and anticipation.
Source: comic natalie
(c)諫山創・講談社/「進撃の巨人」The Final Season製作委員会