On the official page for the anime adaptation of the light novel series by Meguru Seto and illustrated by Notice Takehana, Archdake Haireru Kakushi Dungeon: Kossori Kitaete Sekai Saikyouthe second promotional video of the project was released.
The video confirms that the series has dated its premiere for January 2021 and the platform Crunchyroll He had already confirmed that it would be part of his premieres. In addition, the website has published a new promotional image for this project.
For his part, Seto began publishing the novels on the Internet in January 2017. The publisher later published Kodansha began publishing the paper novels with illustrations by Notice Takehana in May of the same year through the publisher's label K Ranobe books. The publisher published the fifth volume on February 28th.
Later, in December of the same year, a manga adaptation of Tomoyuki Hino, on the website Suiyoubi no Sirius from the publisher Kodansha. The publisher released the fourth compiled volume on May 8 in Japan.
Cast
Ryota Ohsaka like noir.
Miyu Tomita like Emma.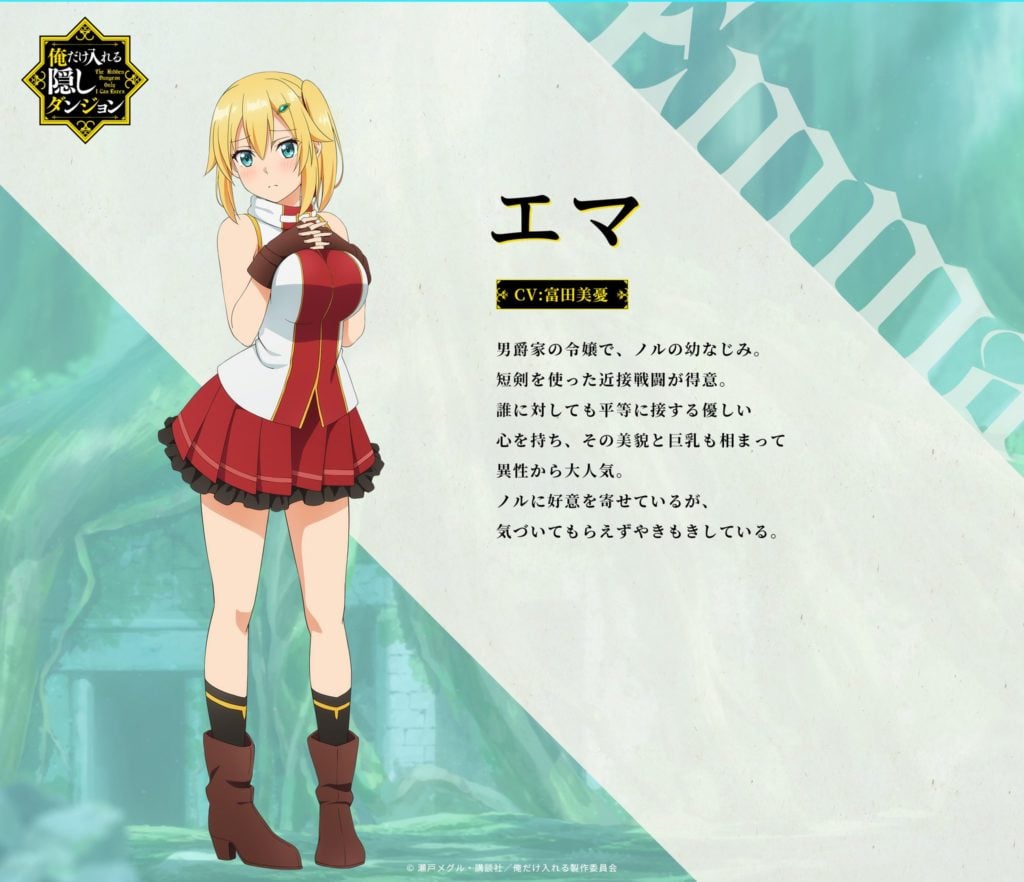 Rumi Okubo like Lola.
Yui horie like Olivia.
Production team
Kenta Onishi ((Doukyonin wa Hiza Tokidoki Atama no Ue, Clockwork planet) is responsible for directing the anime in the studios Okuru to Noboru.
Kenta Ihara ((Youjo Senki, Shinchou Yuusha: Kono Yuusha ga ore Tsueee Kuse ni Shinchou Sugiru) Is responsible for the composition of the series.
Yuuya Uedake ((Tate no Yuusha no Nariagari) Is responsible for the character design.
Synopsis of the Archdunge Haireru Kakushi Dungeon: Kossori Kitaete Sekai Saikyou
Noir, the third son of a shrinking aristocratic family, has lost his job and doesn't know what to do, but happiness smiles at him when he decides to become an adventurer.
Dungeons that no one can enter. Legendary places full of extremely rare creatures, magical tools with immeasurable powers and items that are considered a rarity in the world. The entrance to such a dungeon was eventually opened.
"Without telling anyone about this place, I'll secretly become the strongest adventurer." In a harsh world for a noble in misery, without authority, without defending honor, the only way out is to gain power.
Source: Official Twitter account
© 瀬 戸 メ グ ル ・ 講 談 社 / 俺 だ け け れ る る 委員会
.