On the official site for the anime adaptation of the manga, written and illustrated by hajime komoto, Mashle: Magic and Musclesthe full promotional video for the project was released. The video confirms that The premiere is scheduled for April 7 in Japan.and shows a fragment of the musical themes, including:
Taiiku Okazaki the opening theme will be entitled "Hitwhile the group philosophy no dance will be the closing theme titled "Shuu Cream Funk".
New voice cast members were also announced, including:
Yuki Kaji like Rayne Ames.
Yuichiro Umehara like Abel Walker.
Hiroki Nanami like Abyss Razor.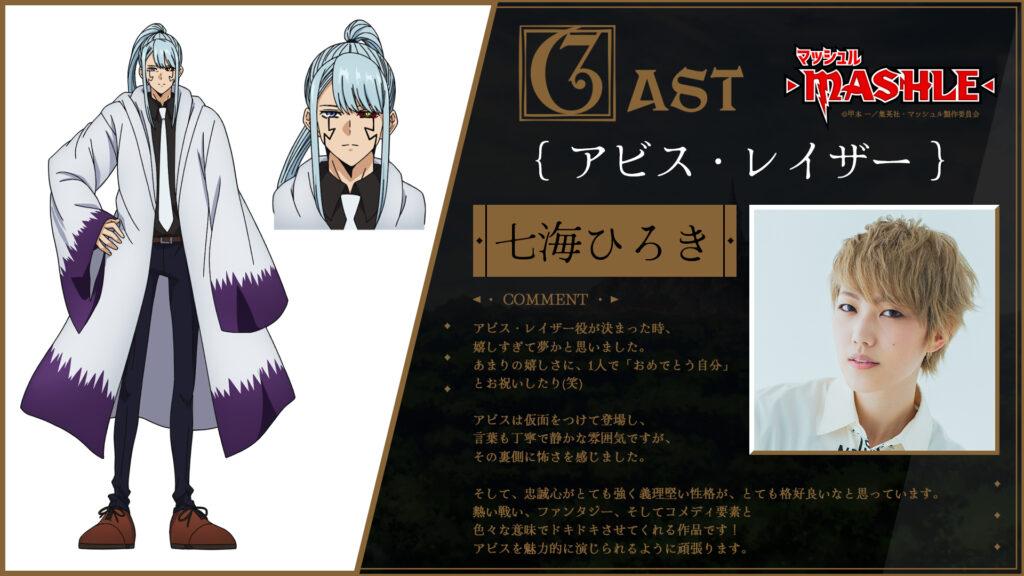 Koumoto began publishing the manga. Mashle: Magic and Muscles through the magazine Weekly shōnen jump from the publisher shueisha in January 2020. According to the press release on the adaptation, the entire original work will be covered.
voice output
Chiaki Kobayashi like Mash Burnedead.
Reiji Kawashima like Finn Ames.
Kaito Ishikawa Like Lance Crown.
Takuya Eguchi like Dot Barrett.
Queen Ueda like Lemon Irvine.
production team
Tomoya Tanaka (HUNTER x HUNTER (2011), Engage Kiss, Visual Prison) is responsible for directing the anime at the studios A-1 Pictures.
Yusuke Kuroda (Boku no Hero Academia, Highschool of the Dead, Btooom!) is responsible for writing and supervising the screenplays.
Hisashi Tojima (Enen no Shouboutai, High School Fleet Movie, Bem Movie: Become Human) is responsible for character design and animation direction.
Masaru Yokoyama (Shigatsu wa Kimi no Uso, Horimiya, plastic memories) composes the soundtrack.
Summary for Mashle: Magic and Muscle
To everyone else in his magic-dominated world, the powerless young Mash Vandead is a threat to the gene pool and needs to be purged. He secretly lives in the forest and spends every day training his body and building muscles strong enough to rival magic itself. However, when Mash sees her identity revealed and her peaceful life threatened, she begins her journey to become a "divine seer," a role so powerful that society will have no choice but to exist to accept.
To live her peaceful life, Mash enrolls in the prestigious Easton Academy of Magic without magic, and competes with the children of some of the kingdom's most powerful and elite. Mash, who doesn't have the skills to survive in Easton, Magic, already seems to be at a disadvantage compared to her classmates. To achieve his goals, Mash only needs to fight his way through each trial with his fists and overcome magic with his muscles, all for the famous title of Divine Visionary!
Spring: Weird Natalie
(c)甲本一/集英社・マッシュル製作委員会