On the official site for the anime adaptation of the manga written by Hazuki Takeoka and illustrated by tiv, Masamune-kun no revenge (Masamune-kun's revenge) revealed the first promotional image for the second season of the project, titled as Masamune-kun no Revenge R. The press release revealed production details but did not confirm a planned release date.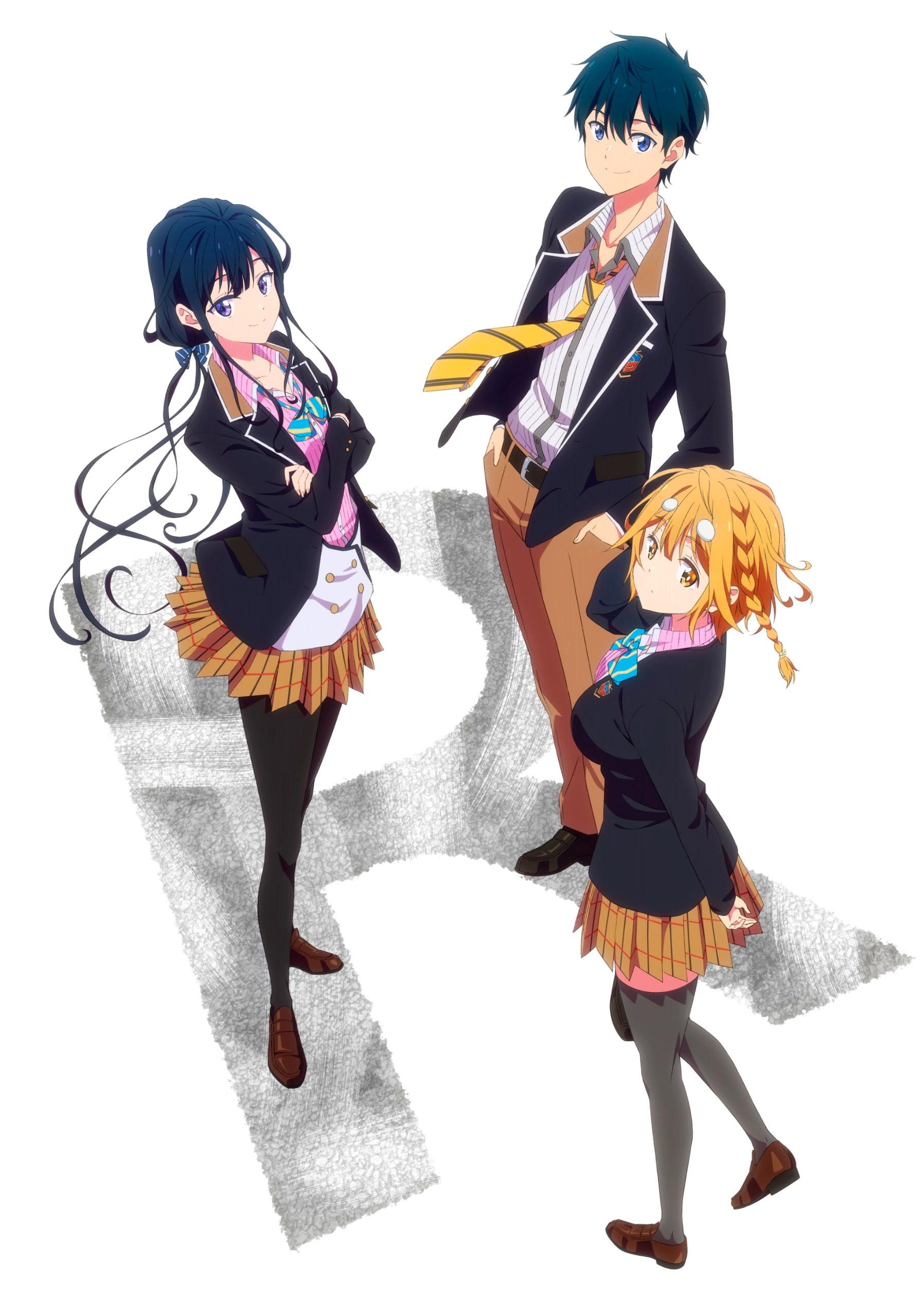 For their part, Takeoka and Tiv began publishing the manga in the magazine Monthly Comic Rex from the publisher ichijinsha in October 2012 and they finished it in June 2018. The publisher has compiled the work into a total of ten volumes. A special chapter focusing on the lives of Masamune and Aki after the events at the end of the story was released in Japan in August 2020. The manga inspired a studio-produced 12-episode anime adaptation. SILVER LINKLed by Mirai Minato and scripts written by Michiko Yokotepublished in January 2017.
voice output
Ayaka Ohashi as Aki Adagaki.
Natsuki Hanae as Masamune Makabe.
Suzuko Mimori as Neko Fujinomiya.
Inori Minase as Yoshino Koiwai
Saori Hayami as Kojuurou Shuri.
Yui Ogura like Kinue Hayase.
Azusa Tadokoro like Tae Futaba.
production team
Mirai Minato (Maou Gakuin no Futekigousha: Shijou Saikyou no Maou no Shiso, Tensei shite Shison-tachi no Gakkou e Kayou, Itai no wa Iya nano de Bougyoryoku ni Kyokufuri Shitai to Omoimasu.) returns to take charge of the project at the studios SILVER LINK.
Michiko Yokote (ReLIFE, Prison School, Cowboy Bebop) returns to take over writing and overseeing the scripts.
yuki sahairi (Kenja no Mago, Itai no wa Iya nano de Bougyoryoku ni Kyokufuri Shitai to Omoimasu, Jahy-sama wa Kujikenai!) returns to handle character design and animation direction.
Tatsuya Katō (Mirai Nikki, Shokugeki no Souma, Dr. Stone) returns to take over the composition of the soundtrack.
Synopsis for Masamune-kun no Revenge
As a child, Masamune Makabe was shunned by a rich and beautiful girl named Aki Adagaki, who nicknamed him "little pig" because of his fat boyish looks. Seeking revenge, Masamune works hard to better himself and returns as an incredibly handsome but narcissistic high school student. When he encounters Aki again, he is ready for revenge. With the help of Aki's servant Yoshino Koiwai, Masamune slowly begins to build his relationship with Aki, with the intention of breaking her heart when the time comes. However, as his friendship with Aki begins to grow, Masamune begins to question the aims of his devious plans and whether this is what his heart really desires.
Font: Weird Natalie
© Tiv:漫画(著), 竹岡葉月:原作(著) / ICHIJINSHA 一迅社