Via the official website for the franchise Love life!the voice actors were announced who will breathe life into the five protagonists of the project Love life! Superstar !!. This release, like previous Love Live! - Rates include an anime series, singles, and music videos. The actresses in question were selected following a casting process that began in January of this year.
Date sayuri as canon Shibuya
Liyuu as Tang Keke
Misaki Nako as Chisato Arashi
Payton Naomi as Sumire Heanna
Payton Naomi as Sumire Heanna
In addition, it was announced that their first single from the group Hajimari wa Kimi no Sora will be published in spring 2021.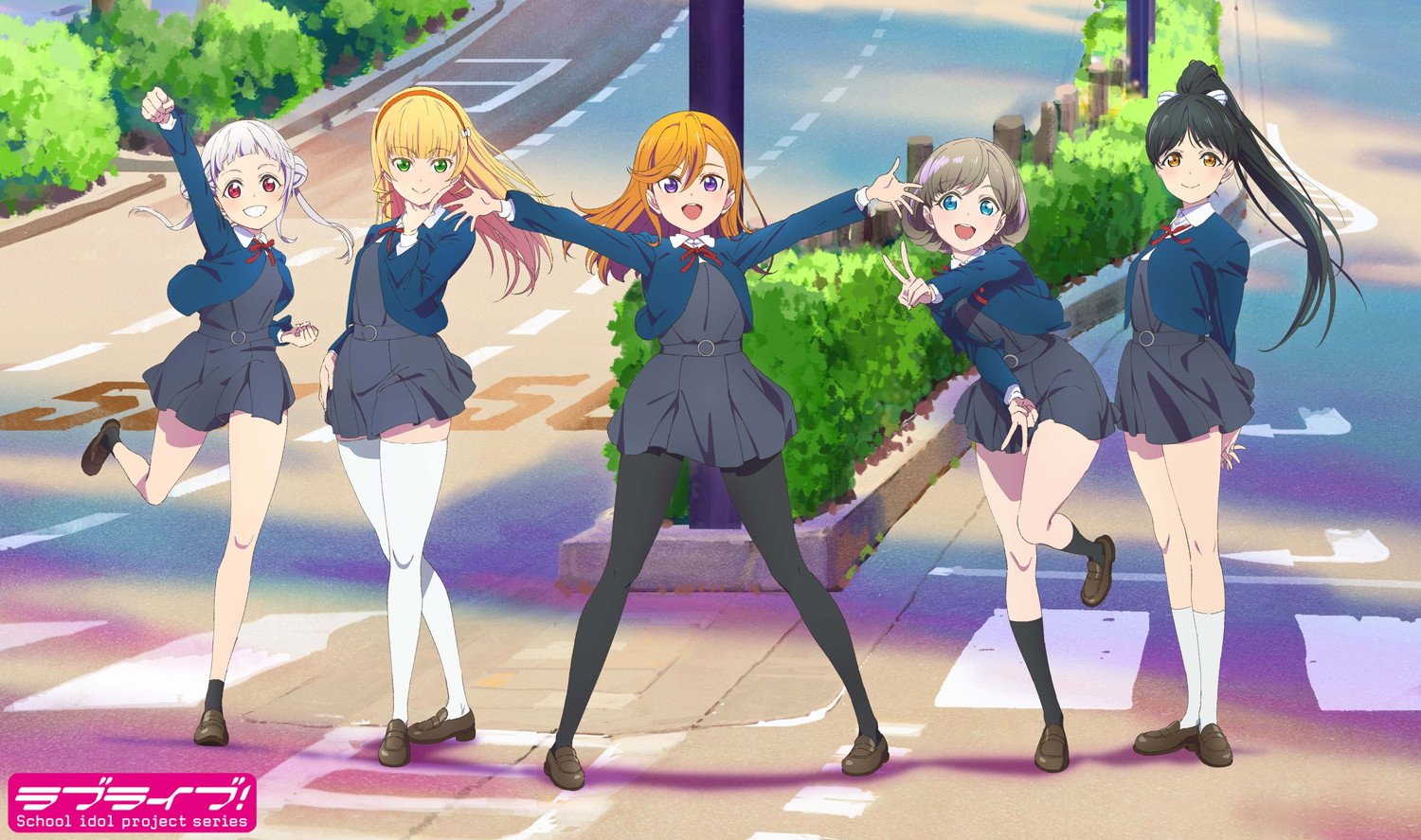 Last September the winning name was announced by which this new 5-person unit will be known. Liella! the chosen one.
The new series will take place in a new school called "Yuigaoka Girls High School" and will focus on the characters (from left to right in the picture below) Chisato Arashi, Sumire Heanna, Kanon Shibuya, Tang Keke and Ren Hazuki.
The franchise had planned a round of auditions to bring one of the series' main characters to life on March 12, but they had to be postponed due to the pandemic situation in Japan. Only single women between the ages of 15 and 22 could participate in these auditions, and candidates were completely prohibited from joining a label or talent agency.
Production team
The project is led by the renowned creative collective Hajime Yatate. The original concept of the project is the idea of Sakurako Kimino. Naohiko Kyogokuwho was previously responsible for directing the animated project of Love life! School idol music will direct the series in the studios sunrise.
Jukki Hanada will be responsible for writing the scripts. On the other hand, Atsushi Saito ((Black fox) will be responsible for the character design. Yoshiaki Fujisawa He is also returning from the first animated project as a composer for music.
© ラ ブ ラ イ ブ! ス ー パ ー ス タ ー !!
.