From the official site for the anime adaptation of the light novels written by rakuda and illustrated by buriki, Shine post, a new promotional video for the project has been released. This preview announces that the series is set to premiere on TV channels in Japan on July 12.
Additionally, two music videos were released to promote new singles by some of the idol units that will be featured in the series. The first of these is the theme FIRST STEPinterpreted by the unit FFF.
The second single is titled Wonderful World of Yurayurainterpreted by the unit Yurayura sisters.
The multimedia project spans a variety of media, including anime adaptations, live performances, and video game development. Konami Digital Entertainment oversees the video game while a manga adaptation is published in the magazine Monthly Comic Alive on a date to be confirmed.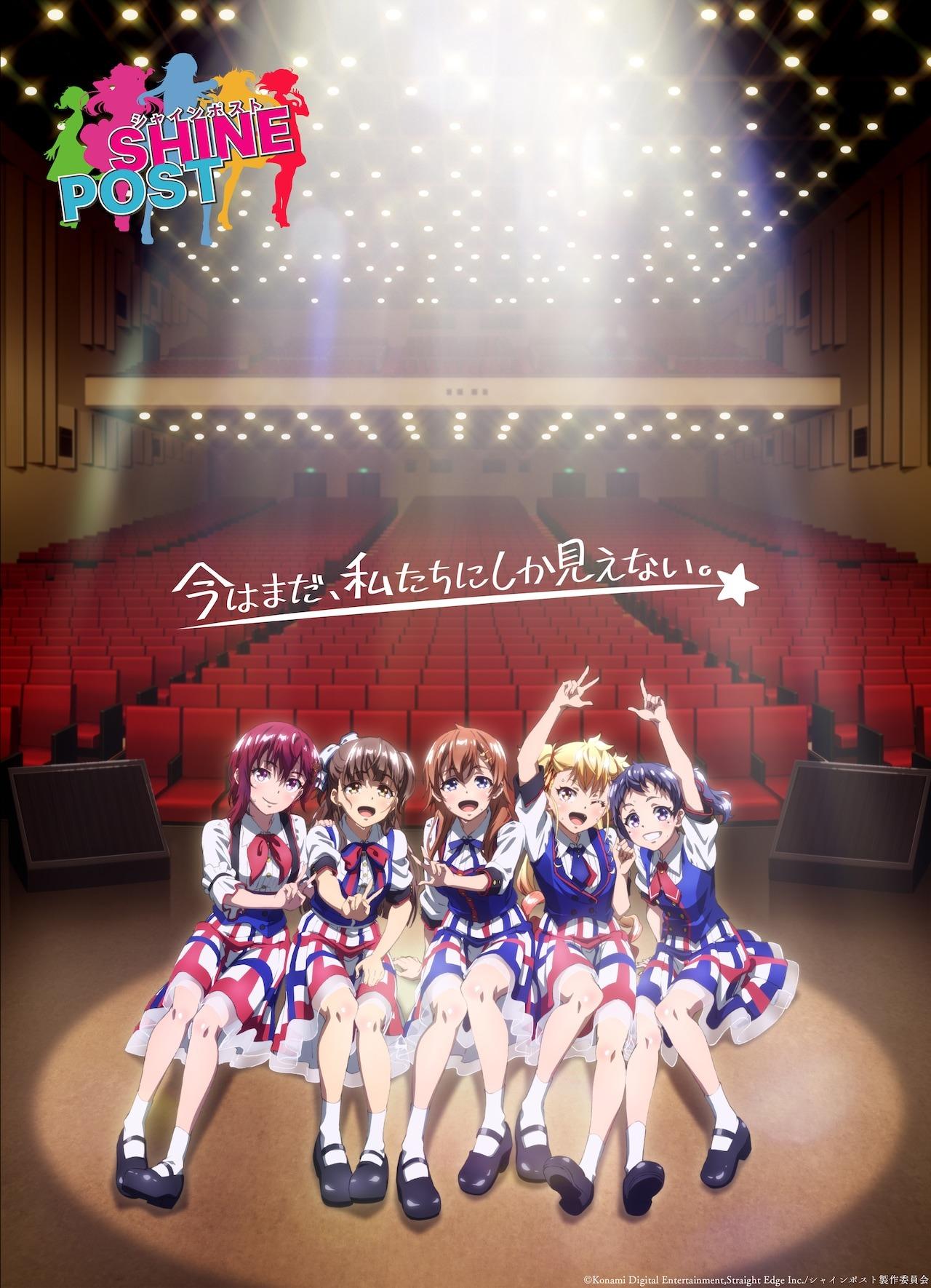 voice output
Idol unit: TING

Sayumi Suzushiro as Haru Nabatame.
Moeko Kanisawa as Kyouka Tamaki.
Yuko Natsuyoshi as Seibu River.
Rimo Hasegawa as Yukine Gionji.
Rika Nakagawa as Momiji Itō.

Idol unit: HY:RAIN

Yu Serizawa like Ren Kurogane.
Kurumi Takase like Aoba Karabayashi.
Miyu Kubota like Itoha Karabayashi.
Tomoyo Takayanagi as Nanoha Hiumi.
Arisa Kori as Yawara Naekawa.
production team
Kei Oikawa (Hinamatsuri, Kono Bijutsubu ni wa Mondai ga Aru!, Outbreak Company, Uma Musume: Pretty Derby) sets up the anime Atelier Kai.
rakuda (Ore wo Suki nano wa Omae dake ka yo) J Tatsuto Higuchi (Bakumatsu Gijinden Roman, Mayonaka no Occult Koumuin) write and supervise the screenplays.
Yoshihiro Nagata (Yume Oukoku to Nemureru 100-nin no Ouji-sama: Short Stories) is responsible for character design.
Youhei Kisara (Reiner! Pride of Orange) takes care of the music production.
Shine Post Synopsis
The idol group "TINGS" has big dreams but only small successes and is not very popular. The best manager in the world should be his savior, but... "I'm not interested in being his manager." The man who appears is Naose Hinaki, a man with no motivation. However, it has a special power... This is a story where you and the girls shine to become "absolute idols". The best idol entertainment starts here!
Font: Weird Natalie
(c) Konami Digital Entertainment, Straight Edge Inc./シャインポスト製作委員会