An update to the platform's broadcast catalog Funimation confirms that the anime adaptation of the manga Senpai ga Uzai Kouhai no Hanashi (My senpai is annoying) will have a total of twelve episodes. The information on the Blu-ray / DVD packages will be announced shortly from Japan.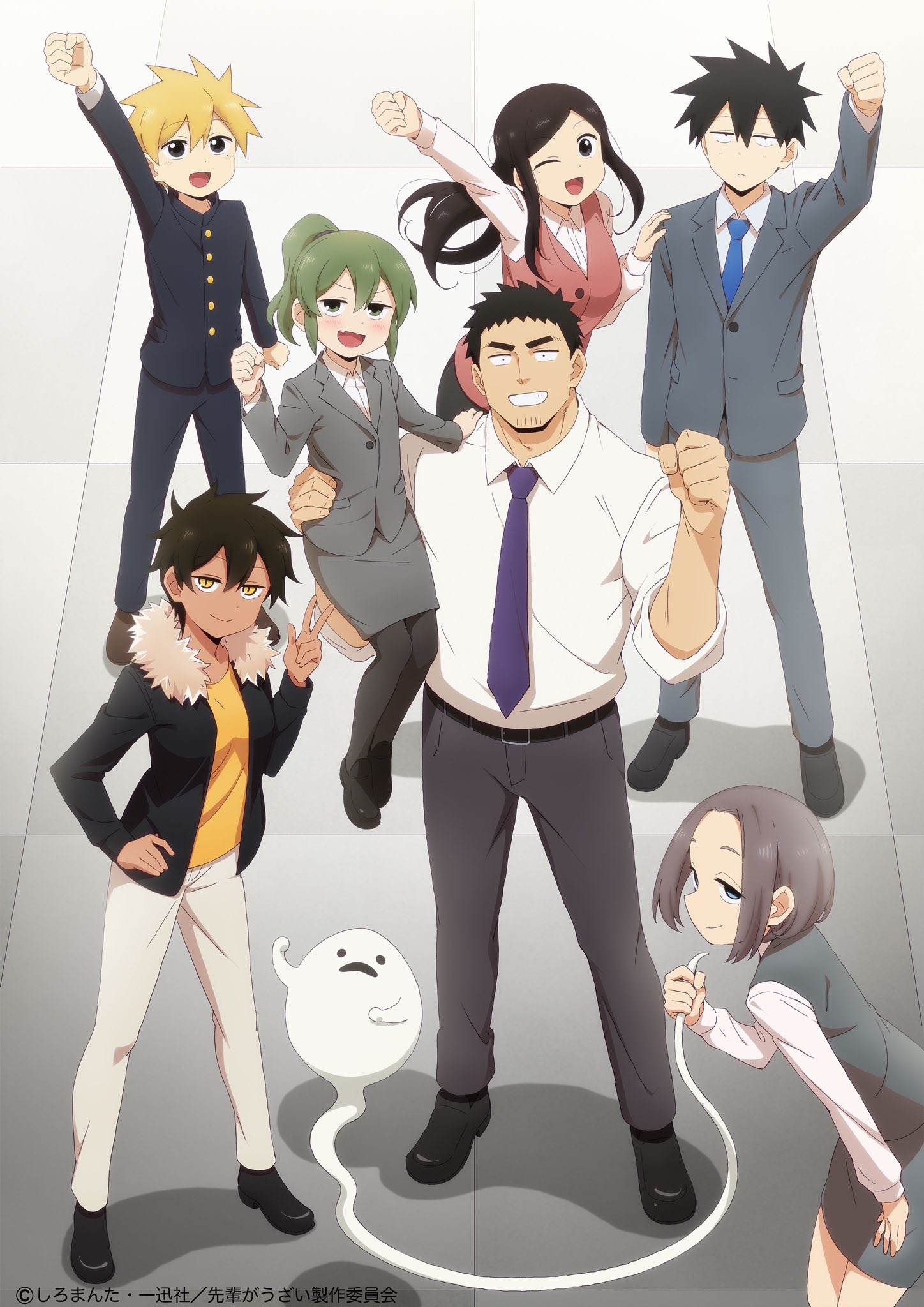 The series is scheduled to premiere on October 9 in Japan while the platform Funimation takes care of sales in the west. On the other hand, Shiromanta began posting the manga through his Twitter account and through the service Pixiv in March 2018. The work already has more than 1.5 million copies in the cumulative edition.
Production team
Ryouta itou (Yesterday where Utatte) is responsible for directing the anime in the studios Doga kobo.
Yoshimi-Narita (Dakaretai Otoko 1-i ni Odosarete Imasu., Lucky Charge Precure!, Saint Seiya Omega) is responsible for writing and maintaining the scripts.
Jikou Abe (Sword art online, Arslan Senki, FLCL progressive) is responsible for character design.
Hiroaki tsutsumi (Ahiru no Sora, Choujigen Game Neptune The Animation, Karakai Jouzu no Takagi-san) is responsible for composing the soundtrack.
Summary of Senpai ga Uzai Kouhai no Hanashi
Futaba Igarashi's new job would be great if his Senpai Harumi Takeda wasn't so incredibly annoying! Futuba hates her laugh, she hates how tall she is, and she really hates that he treats her like a girl. Just because Futuba is small and young doesn't mean she's a kid, and just because she spends so much time with Takeda doesn't mean she sees him as anything other than an annoying senpai ... does it ?!
Source: Funimation
© し ろ ま ん た (一 迅 社 「Comic POOL」 連載)