During the event AnimeJapan 2023 It was announced that the manga was written by HERO and illustrated by Daisuke Hagiwara, horimiya will have a new anime adaptation titled as "Horimiya: Piece" It will be released in Japan next July. This new adaptation isn't about a sequel or a prequel, but "it will finish the work that started two years ago."
As stated in the press release, This new anime series will adapt the stories of the original manga that were not covered in the adaptation produced in winter 2021 (January-March) with the same cast and production team.
On the other hand, the series aired in Japan during the season of Winter 2021 (January-March), with a total of thirteen episodes and with Fun Transmission to the West. The manga was published through the magazine Monthly G Fantasy from the publisher Square Enix since October 2011 and ended in March 2021.
Production team
Masashi ishihama (Glass no Hana to Kowasu Sekai, Persona 5 the animation, Senko no Night Raid) leads the project in the studios CloverWorks.
Takao Yoshioka (100 men no Inochi no Ue ni Ore wa Tatteiru, Demi-chan wa Kataritai, high school dxd) is responsible for writing and supervising the screenplays.
Haruko Iizuka (Ensemble Stars!, Hentai Ouji to Warawanai Neko., Josee to Tora to Sakana-tachi) is responsible for character design.
Masaru Yokoyama (Arakawa under the bridge, Fate/Apocrypha, to use koi) composes the soundtrack.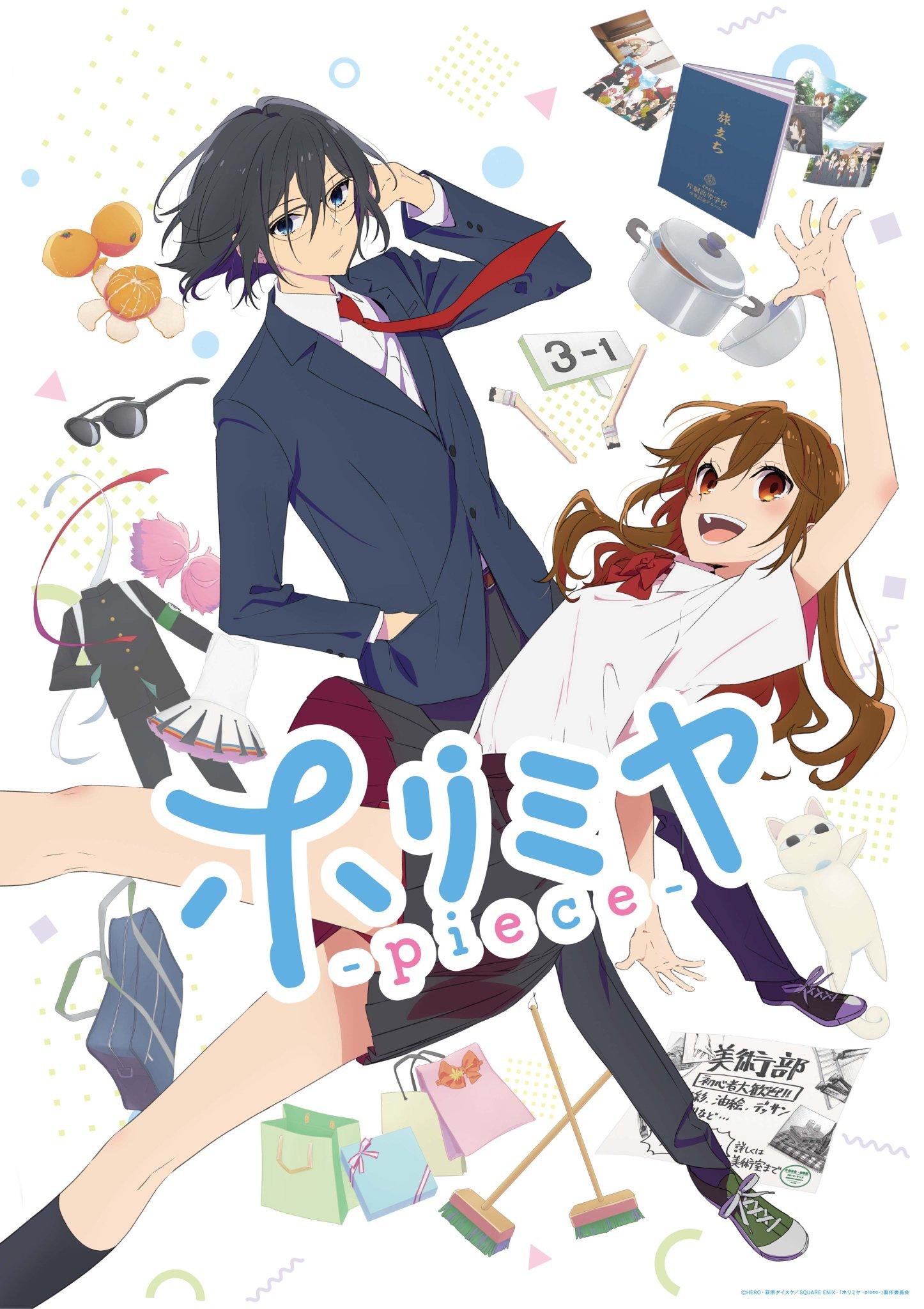 Horimiya summary
Despite being admired at school for her kindness and academic prowess, high school student Kyouko Hori hides another side of her. With her parents often away from home for work, Hori has to take care of her younger brother and do chores around the house without time to socialize outside of school.
Meanwhile, Izumi Miyamura is seen as a brooding otaku who wears glasses. However, he is actually a kind person and incapable of learning. She also has nine piercings hidden behind her long hair and a tattoo on her back and left shoulder. By sheer coincidence, Hori and Miyamura pass each other outside of school, neither looking like the other would expect. These seemingly polar opposites become friends and share a side they've never shown anyone before.
Source: Weird Natalie
© HERO • Download / SQUARE ENIX • Download