On the official Twitter account for the anime adaptation in OVA format of the third visual novel in the series Caramel box, Shojo wa Oneesama ni Koishiteru (The virgin is in love with her sister) a new promotional video was released for the project. The launch planned for December 24, 2021 in Japan has been postponed to January 28, 2022 for unspecified reasons. It should be remembered that although the source is an adult visual novel, the OVA is suitable for all audiences.
The original visual novel by Otome wa Boku ni Koishiteru, was developed and distributed by Caramel box. Originally released as Eroge on January 28, 2005, it had a relaunch without the sexual content for consoles. Playstation 2 and PlayStation Portable. Afterward MangaGamer published the original version in English in 2012. The game mode offers the classic "route of the alternative routes with every girl", with a total of six heroines available for the player to conquer.
In the end, Shojo wa Oneesama ni Koishiteru: 3-tsu no Kiraboshi, the novel that inspired this OVA is also a visual novel released for PC on February 23, 2018 in Japan, as a sequel to another sub-franchise that also started out as an adult visual novel.
Production team
Fumio Itou (Blow witches: 501 Butai Hasshin Shimasu !, World witches Hasshin Shimasu!) is responsible for project management with the production of GK EXNOA.
Tatsuya Takahashi (Ben-To, Hakuouki Sekkaroku, Persona 4 the animation) is responsible for character design and animation direction.
ZIZZ STUDIO is responsible for the composition and production of the soundtrack.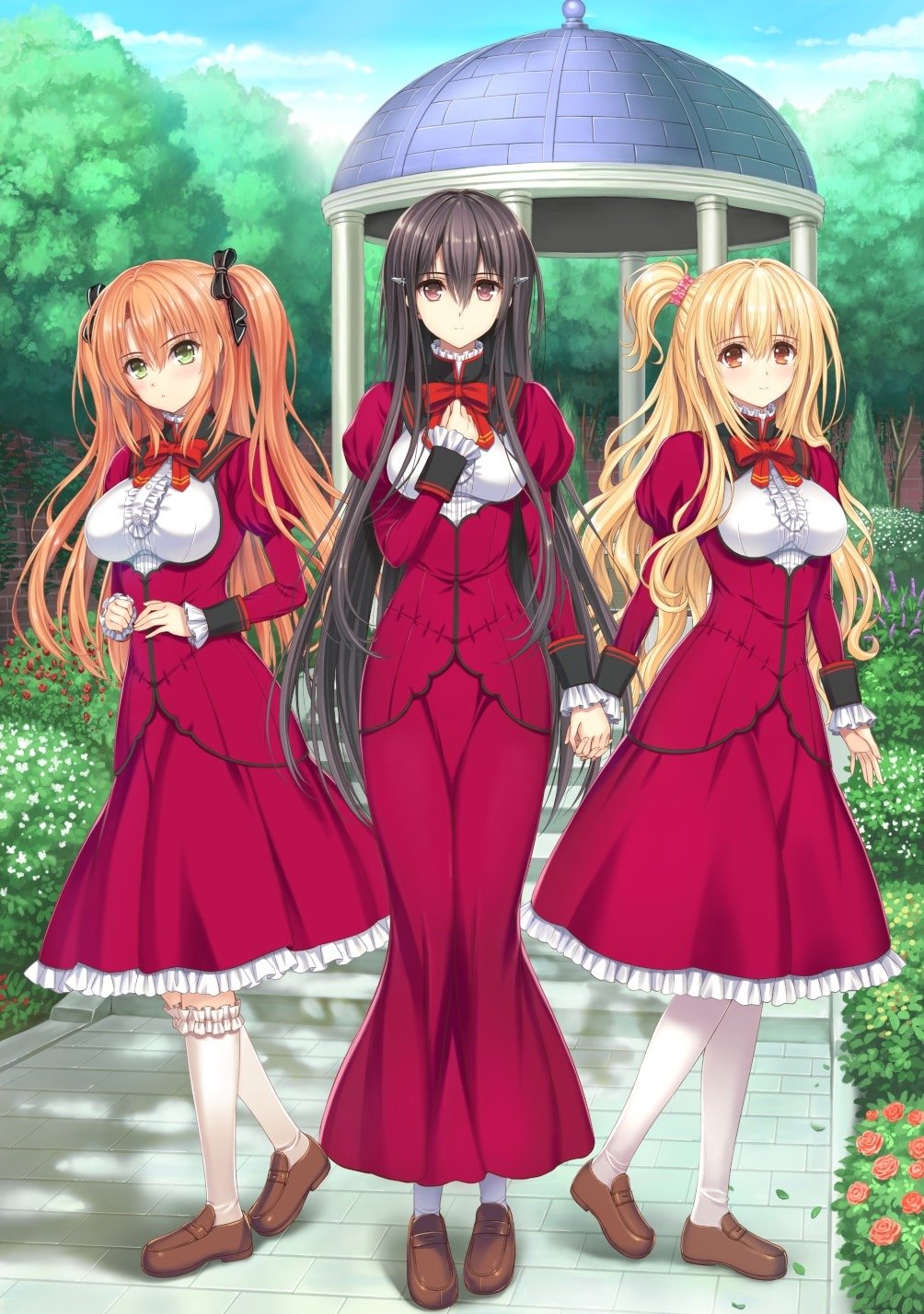 Summary of Shojo wa Oneesama ni Koishiteru: 3-tsu no Kiraboshi
Mitsu works hard every day to improve himself to pay off his debt to the Kazahaya family. However, his job is to infiltrate a girls' school. The goal is to provide protection for the next head of the family, and her feminine appearance is perfect for going unnoticed by all students. However, the glamorous life of the academy ladies comes completely unexpected, and Mitsu soon begins to draw attention to herself with her remarkable beauty by being nominated for the Terusei, which is essentially the student council. Now he's up against the same young lady he has to protect who will eventually form an unexpected love triangle.
Source: Comic Natalie
© 2012-2018 CARAMEL-BOX ALL RIGHTS RESERVED.